Parau Track (at least some of it)
This This post was automatically imported from my old sandfly.net.nz blog. It may look a little weird since it was not originally written for this format. week's Waitakare walk is Parua Track, just behind Huia. Parua Track rises through young native forest to reveal... well, nothing much except this nice view of the Manukau Heads.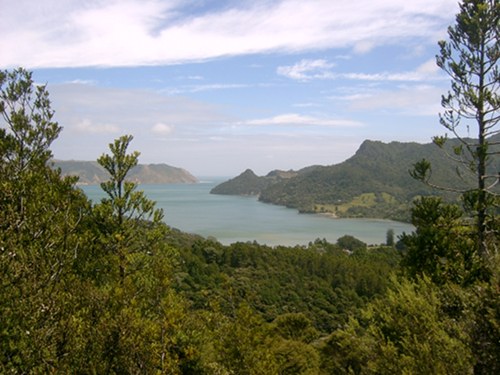 We didn't actually do the whole track, preferring to take the loop that took us back to the car park at the Lower Huia Dam (itself worth a quick look via the 5 minute detour near the end).