In my continuing quest to explore as much of my new home city as possible, yesterday I went for a walk around the south Wellington coast with a couple of friends . Starting from Owhino Bay there is a beach-side path that leads around the coast. Actually it is not a path. It is a 4 wheel drive track, so you constantly have to move to let big cars and off-road motorcycles passed. I don't really mind 4WDing as a hobby and gladly got out of the way of the impressively muddy machines with knobbly tires, but many of the vehicles coming back the other way looked suspiciously clean. I resent sharing a track with tryhards.
Anyway, walking along the beach eventually gets you to a place called Red Rocks. There are some rocks there and they are indeed quite red, but the real reason for the trek was see the seals.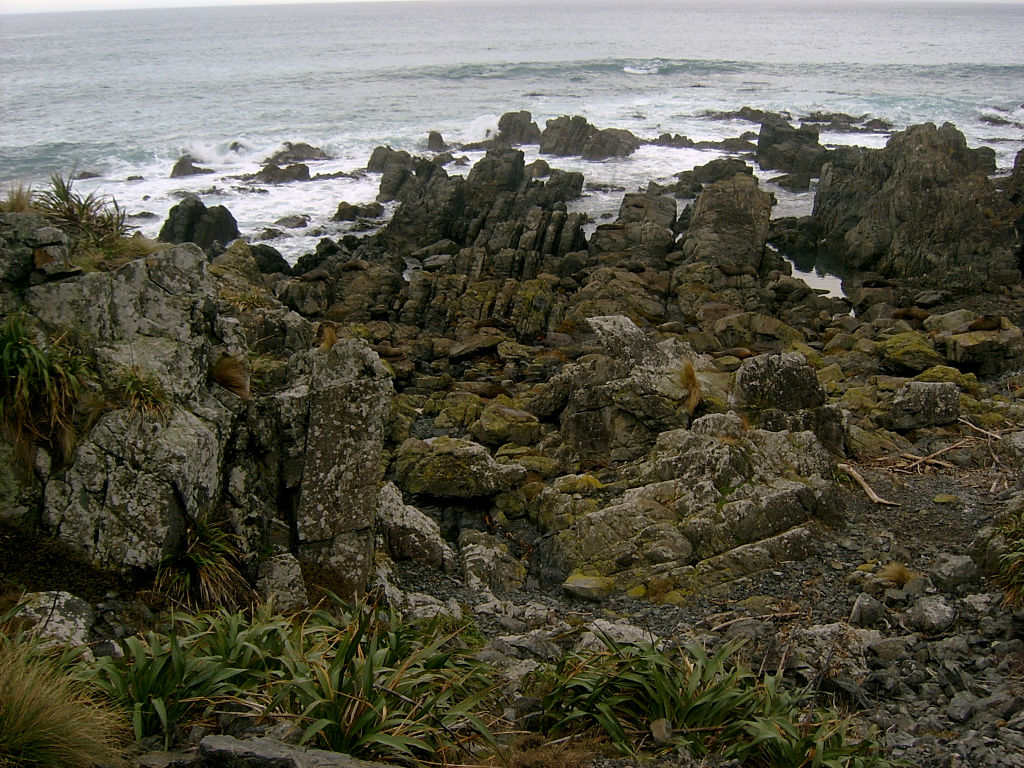 The seals were well camouflaged and did not photograph well, but I can assure you that the above photo contains over a dozen of them. Honest, you can see them if you look hard enough!