"Do you guarantee this is safe?"
"It is not one hundred percent fatal, I've done it before."
And with those reassuring words we were off for the first trip out west for the summer. This time to Mercer Bay, a rustic little spot just around the coast from Piha. In fact it is so rustic there isn't actually a proper trail to get there. You can't walk around the coast either, but there is a goat track that drops down what turned out to be something between a cliff and a steep bank. Somebody has helpfully tied knotted ropes in the really steep parts, which makes the descent a bit easier. I wouldn't want to do it in the rain though.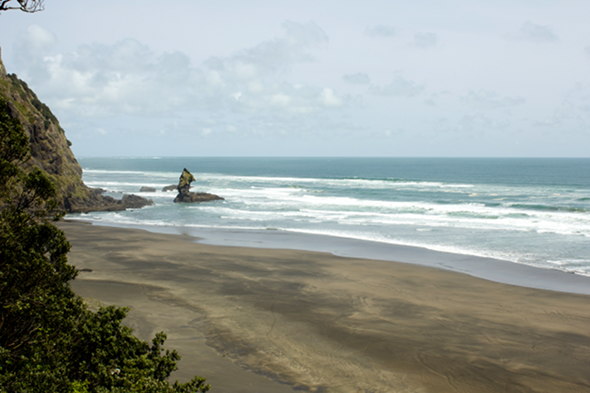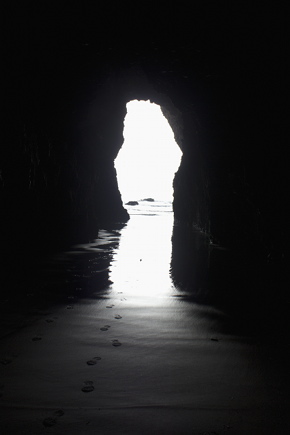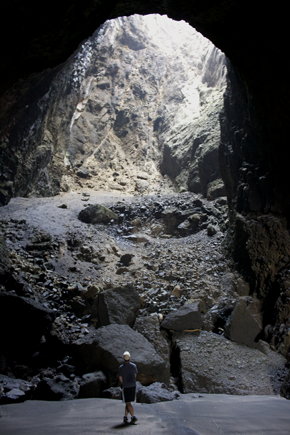 Once down, we investigated the really unique feature of Mercer Bay - the sea caves. Armed with a tide table and flash lights, we plunged into the caverns. The longest drives straight into the cliffs and pleasingly comes out at another little bay about 30 meters away, it even forks at one point. Another cave opens up into a large space with an open roof. There are surprisingly large crabs in the caves, but they skitter away at your approach. Even at low tide the caves are still pretty damp in places and we ended up splashing through waist deep water during a badly-timed dash between the waves. The climb back up is easier than coming down, and we returned to Auckland alive and only slightly damp.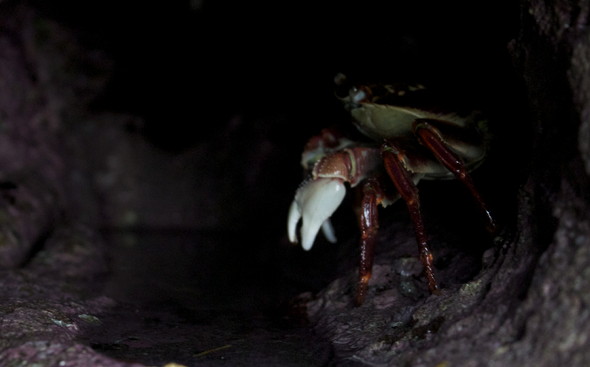 Update: David (a fellow compatriot on this adventure) has posted his own account of the trip with some fantastic pictures.