The silos in the Wynyard Quarter have been an enigma to me ever since the park was opened to the public . They stand tall but inaccessible, guarding their secrets...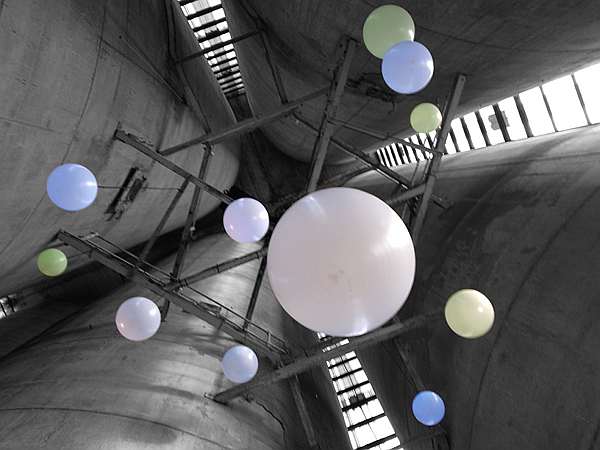 ...until now, because some artists have used the space for a funky collaborative project - Public Access 5. Like all collaborative projects, much of it is rubbish but there are some great things to see. The best works involved video projectors wrapping the strange shapes of the silo internals with writhing images.
It is not a big exhibition so you can easily take it in on your lunch break. If nothing else it is a chance to finally see the interior of the mysterious silos. Now I just wish you could climb to the top.
Public Access 5 runs until Friday the 13th of April, 1012.