I hadn't been to Muriwai for a while . It's not that far away from Auckland, and the extension to the northwestern motorway has made the drive even easier.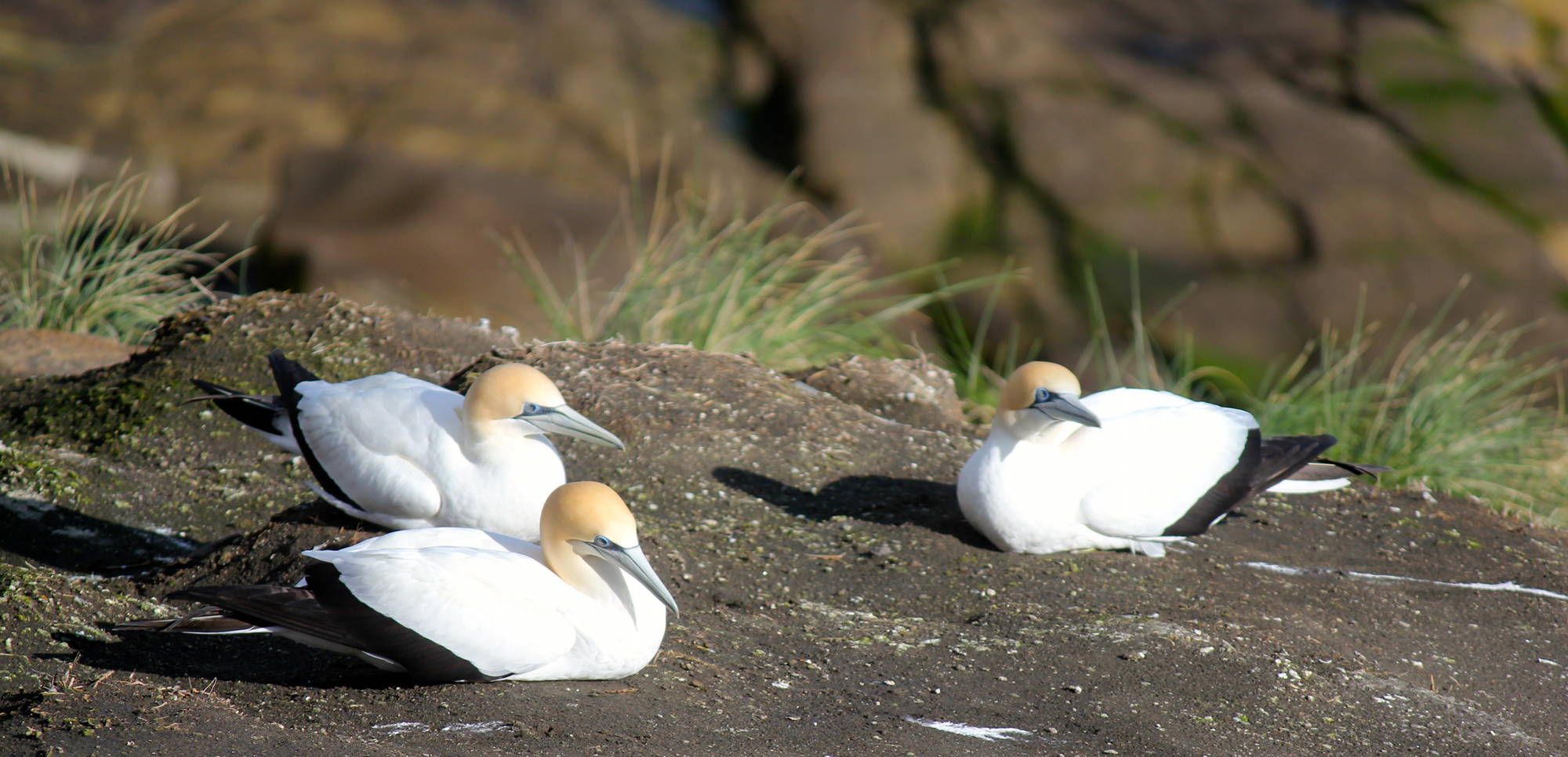 Most interesting part of Muriwai beach is the gannet (Tākapu) colony, where hundreds of the birds hang out in a surprisingly orderly settlement. With so many birds around you would think taking photos would be easy, but most of mine looked a little drab when I imported them into iPhoto.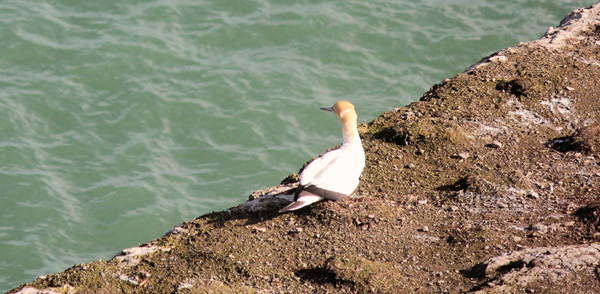 But it is not just gannets, this fur seal (arctocephalus forsteri, or kekeno) appeared on the rocks below the colony for a quick rest in the sun. They seem pretty ungainly, but this one managed to climb some pretty steep rocks without too much trouble.