The weather this week has ranged from mediocre to terrible, but today is great . You could almost be forgiven for thinking spring is on the way.
Look who popped into my garden as I was hanging out the washing: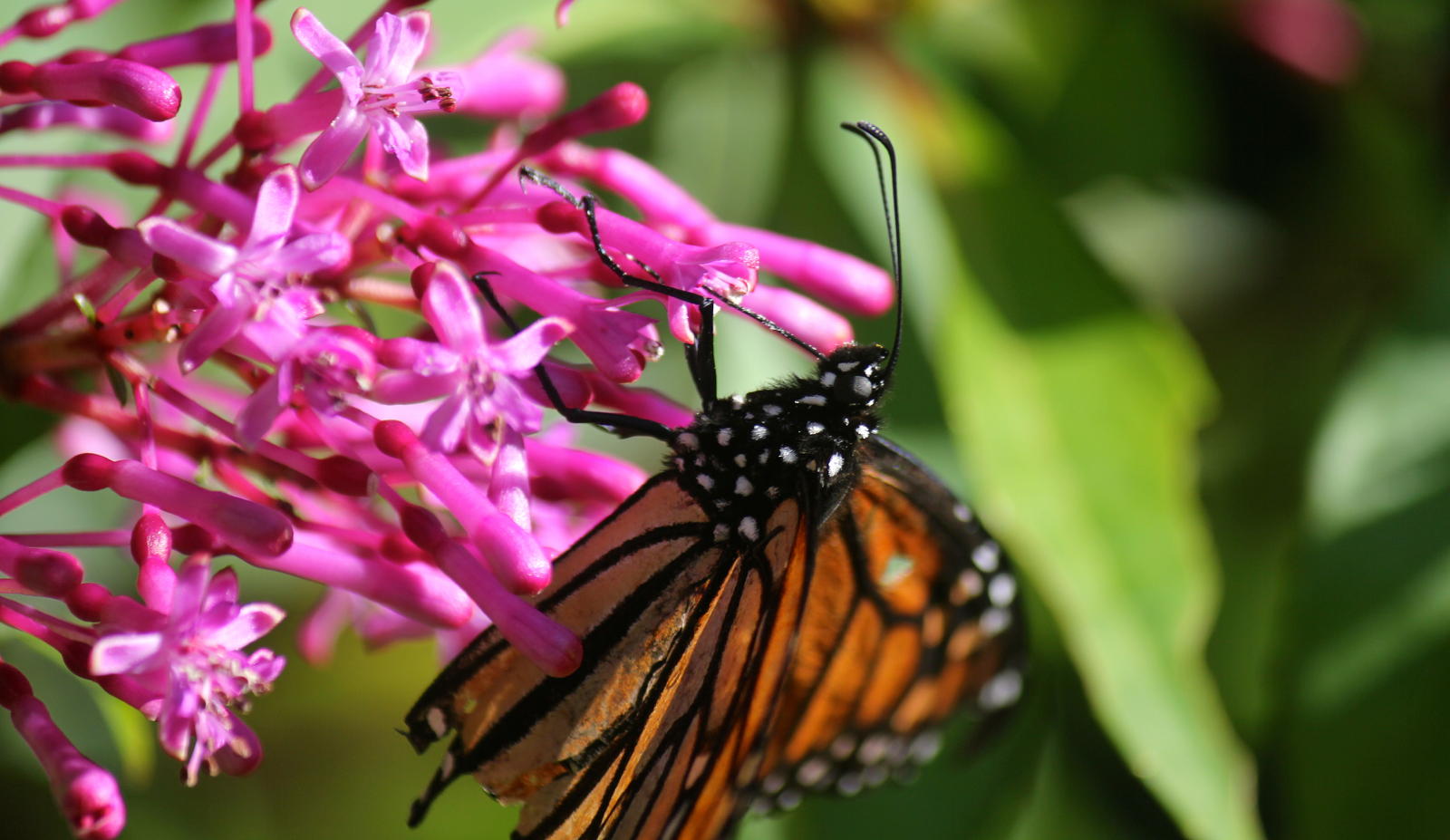 I love monarchs, being inedible means that they don't care about being garish and gives them an in-your-face attitude, like the 1980s distilled into butterfly form. This one looked a bit worse for wear after a hard winter, but still managed to look pretty boss.