Continuing my series of What I Did on my Holidays, Monterey is a former fishing village turned tourist trap on the coast of California a couple of hours south of San Francisco, and it is very pleasant .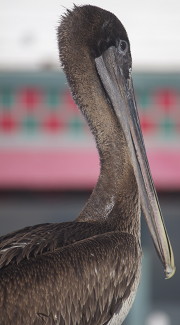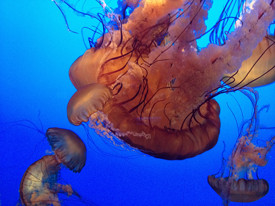 Its main claim to fame is that a famous book by John Steinbeck, Cannery Row, is set there. Monterey makes a big deal about this, even though the novel (which is great) makes it clear that Monterey was a shit-hole.
It was mostly off-season when I was there, but Fisherman's Wharf still buzzed with shops selling tacky rubbish and restaurants giving away free samples of chowder. You could probably get a pretty good meal just by accepting every sample of soup that was offered to you as you walk along.
Being a town built around the sea, it is no surprise that the best activities are water based. I can recommend the Monterey Bay Aquarium with its very cool exhibits on Sea Horses and Jellyfish.