Lucky Break?
This post was automatically imported from my old sandfly.net.nz blog. It may look a little weird since it was not originally written for this format.
Does anyone know why this publication is called Lucky Break?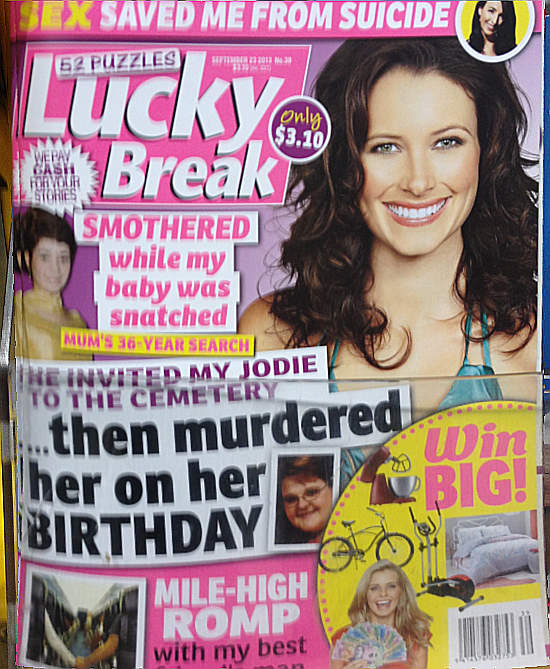 Judging from the headlines it should really be called Horribly Unfortunate Events Magazine.