There are only so many days of summer, and in Massachusetts you really have to make the most of the non-freezing months . Last weekend I went out to Stockbridge in the region called The Berkshires in the Western part of the state, about 2 hours away by car. I was hoping for a change of scenery but the whole of New England seems to pretty much look the same. Nevertheless The Berkshires have their charms.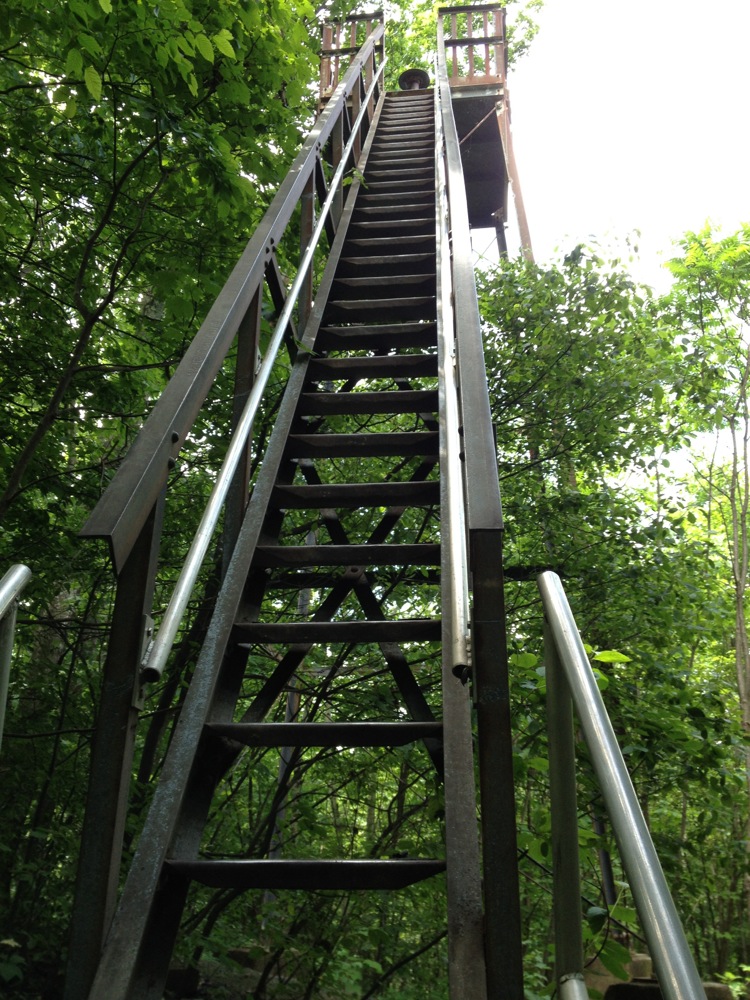 Lauras Tower, Stockbridge, Massachusetts
The region is mostly rural, dotted with small towns trying very hard to be quaint. Norman Rockwell lived in Stockbridge so you know what to expect. On this warm summer's day it reminded me a little of Hawkes Bay.
At Stockbridge I went to see Laura's Tower and the Ice Glen, both located on the same hill. I had heard that Laura's Tower affords fantastic views over New England, but it is disappointing short and I literally could not see the forests for the trees. Perhaps the view is better in winter when the trees die back a little, but I wouldn't want to climb up that ladder in the cold.
On the other hand, the Ice Glen more than lived up to its name. A narrow valley of broken granite chunks, it somehow still has crannies filled with ice on a hot June afternoon. The cool air in the glen was very welcome after the climb up the hill, and the moist soil is home to all sorts of interesting mushrooms and creepy crawlies to uncover.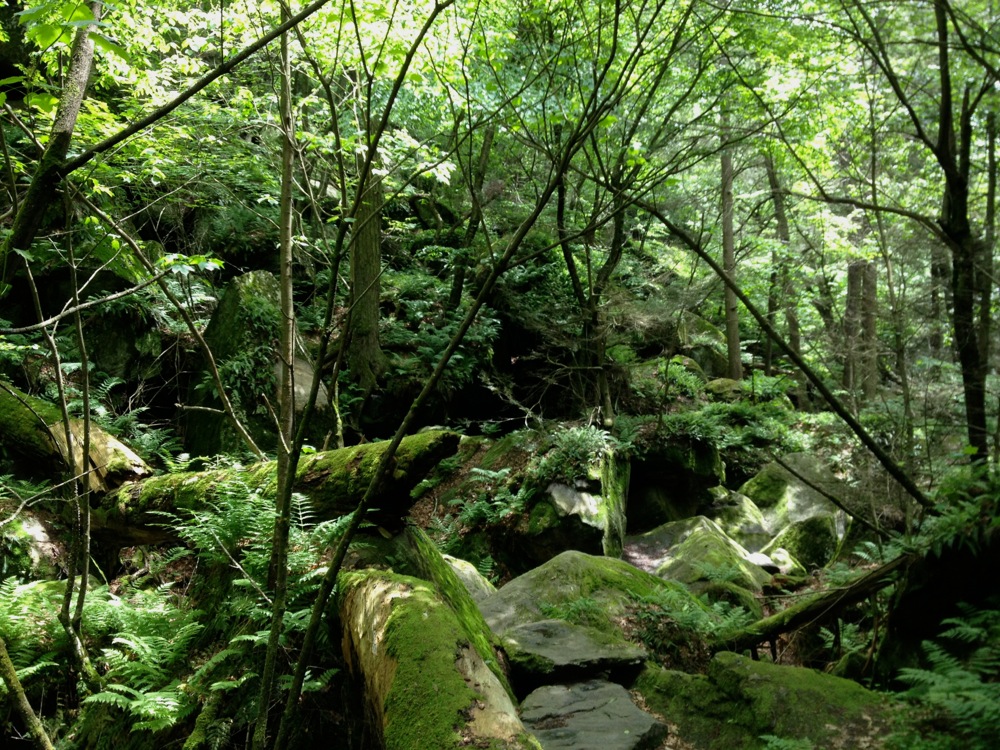 The Ice Glen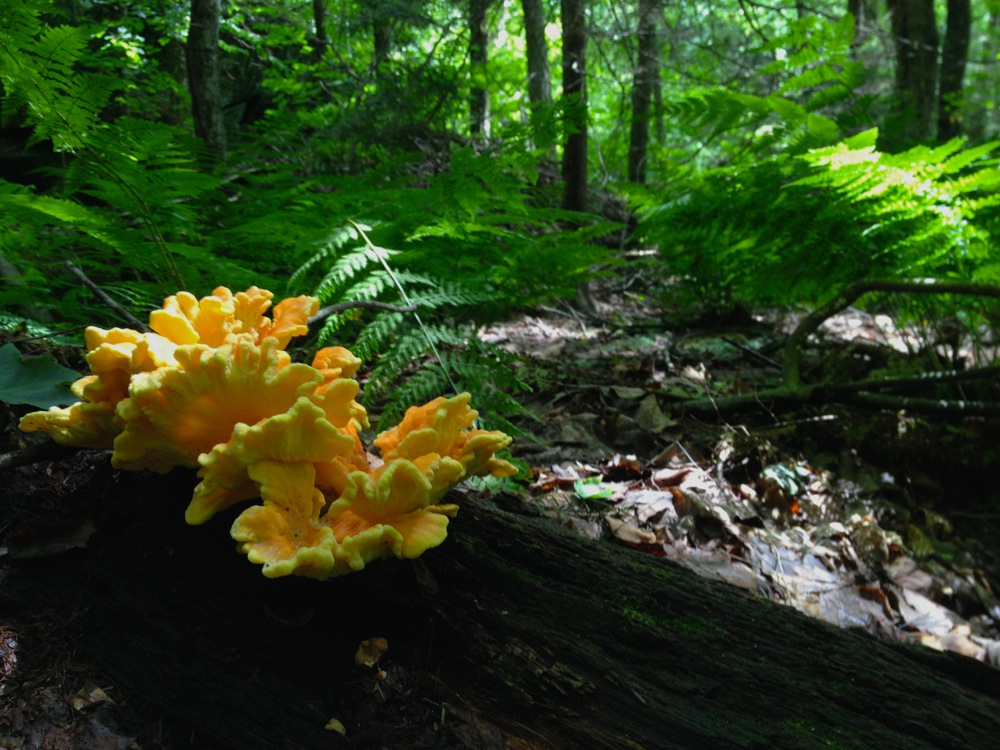 Fungus on tree, Ice Glen, Stockbridge MA