I went to Portland, Maine this weekend. But first let me rant about Amtrak for a minute. The USA is a large place and, in theory, Amtrak provides for an excellent way to get around the country. The stations are efficient, the trains are comfortable, the staff are friendly and helpful, and the trips are more than reasonably priced. But the schedules are somewhat fictional, several times I have been on trains that stop for no apparent reason. I love trains as a mode of transport but I can only recommend Amtrak if you are flexible about arrival times.
Back to Portland. Portland is the largest city in Maine and a charming place to visit on a balmy summer day.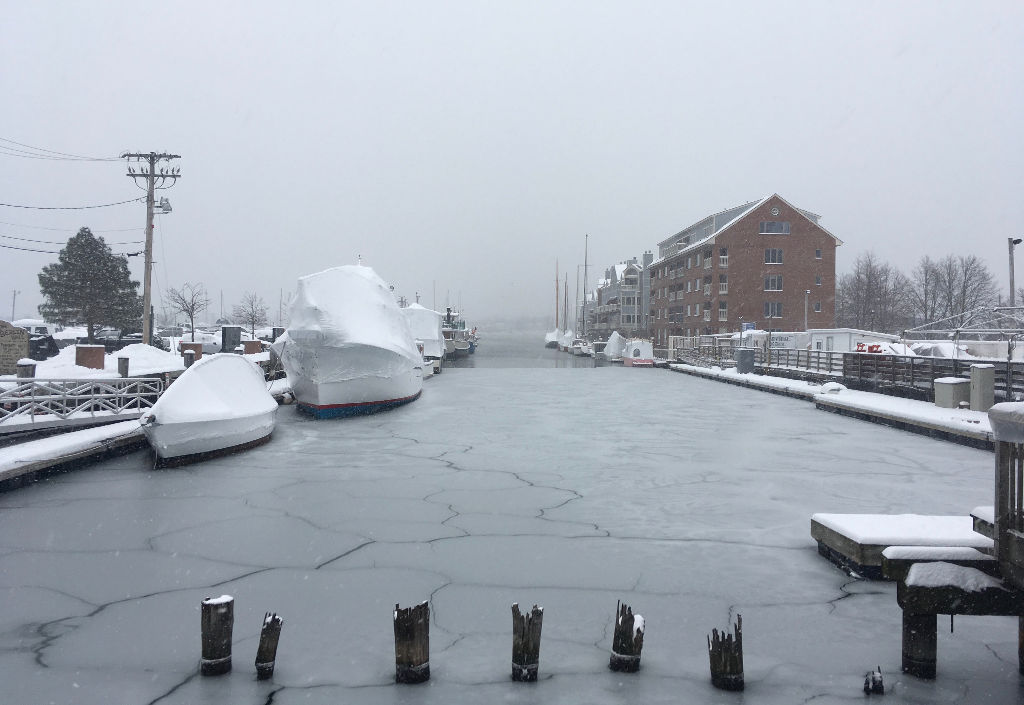 We did not visit on a balmy summer day, but some of Portland's charm was still evident. The historic Old Port area was interesting even if many of the famous seafood restaurants were closed for the season. Still we managed to find one place open - Gilberts Chowder House, which I would recommend on a cold, snowy morning. Actually I would go back at any time, the fish chili was great.
My friend Scott was with us on his own side quest for Humpty Dumpty brand potato chips, which apparently you can only get in Maineand parts of Canada, according to the website.. For a local delicacy Humpty Dumpty chips are hard to find. I accompanied Scott on his epic journey through the snow to find the one mythical 7Eleven that stocked them. I bought the Dill Pickle and All Dressed flavors - for future reference I liked both but will probably not trudge through snow to buy more.
What was worth it was the trip to Arcadia National Bar, a combination bar/old-school arcade. They even had a decent selection of pinball.

Going to another city just to spend time playing pinball may seem silly but the weather was much too cold to sight see so I saw the insides of quite a few bars that day. For such a small city, Portland does have some cool drinking spots but Arcadia was my favorite even though Scott and I probably raised the mean age by about 8 years.
I could have easily stayed longer in Portland but we had a slow train to catch.