Last week we did a very Bostonian thing and returned to Fenway Park to see the Red Sox play. Fenway Park is a very old stadium, almost cute in its dimensions. Nevertheless it holds almost 38000 people and was nearly full even on a random Wednesday - Boston takes the Red Sox pretty seriously.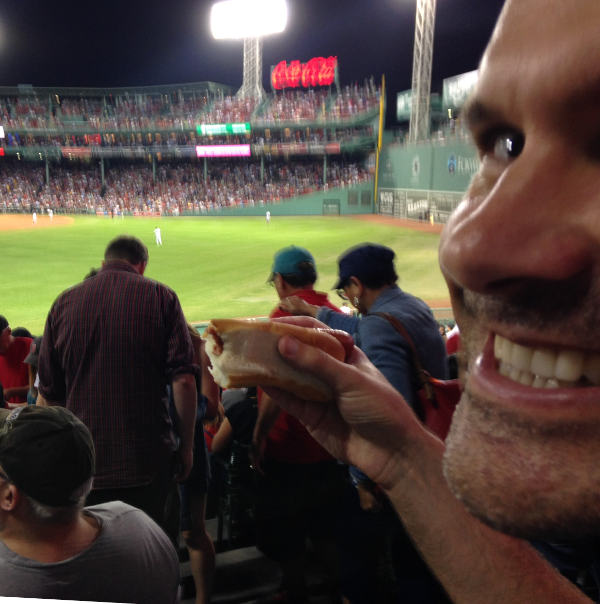 Me, with a very expensive hot hogUnfortunately we did not get to see a game against Boston's mortal enemy - the New York Yankees. Those games are supposed to be lots of fun. Instead we got to see the Baltimore Orioles.
Baseball is pretty much America's answer to cricket, and for once they have actually improved the game. Baseball is also incredibly boring but unlike cricket occasionally events actually occur and the mechanism of loading up bases is good for building tension. Both games are basically machines for generating statistics but baseball is much more efficient - endless digits update at an almost audible rate even if the scores remain stubbornly static. The scoreboard proudly displays these numbers alongside the players' names - I have no idea what any of it meant.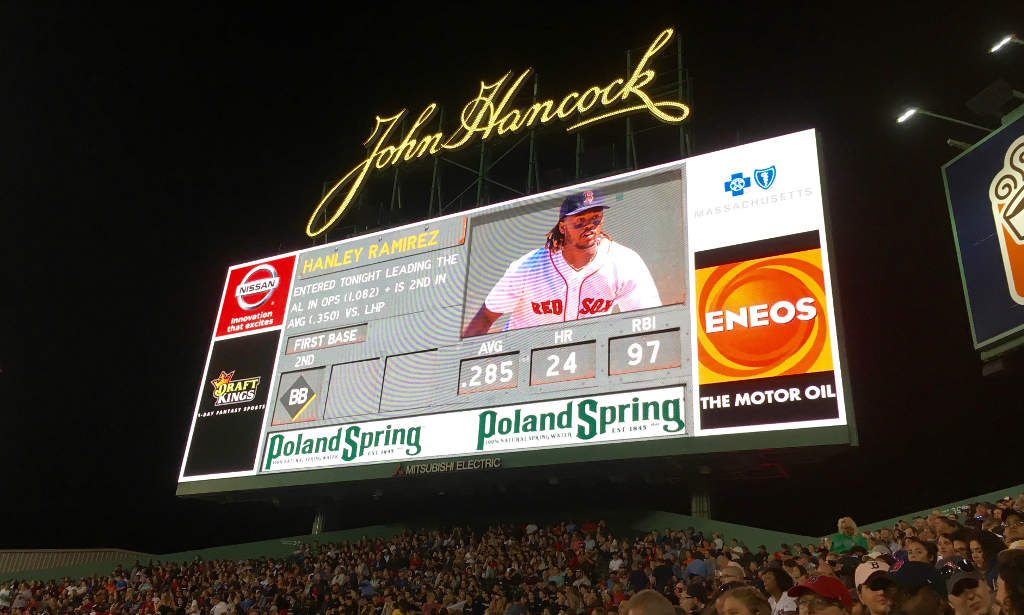 Also like cricket, nobody in the attendance pays much attention to the game itself, it is all secondary to the ambience. The loudmouth in front of us was vainly trying to get either a chant or a Mexican wave going. Neither really caught on but the attempt entertained everyone in the vicinity.
We were late and missed the national anthem at the start of the match. The US anthem has the fatal flaw for a national song in that almost nobody has the range to sing it. At Fenway park they usually get some guest in to perform it unaccompanied, which is just cruel for everyone involved.
Speaking of national pride, sporting events in the USA always make a big deal about supporting the troops and have tie-ins with the armed forces in a way that seems creepy and weird coming from New Zealand. Almost everyone around us seemed to have some connection to the armed forces so I guess they know their audience.
It was an unusually dull gameeven by baseball standards and we left before the final innings. The Red Sox ended up losing 1-0 to the Orioles so we didn't miss much. The hot dog was good though.