Ever since I was a young boy I've played the silver ball. I am not sure where this fascination with pinball comes from, certainly I am not actually very good at it. I think it is the physicality of knocking a real ball around that makes it so appealing - pinball has a presence that video games can't quite replicate. Plus I am a sucker for flashing lights and ridiculous gimmicks.

This is The Pinball Hall of Fame in Las Vegas. It is slightly misnamed, it is should be called The Pinball Nondescript Warehouse in a Slightly Sketchy Strip Mall of Fame but the pinball part is certainly correct. The place is packed with the flashing skinner boxes, with a healthy emphasis on older machines.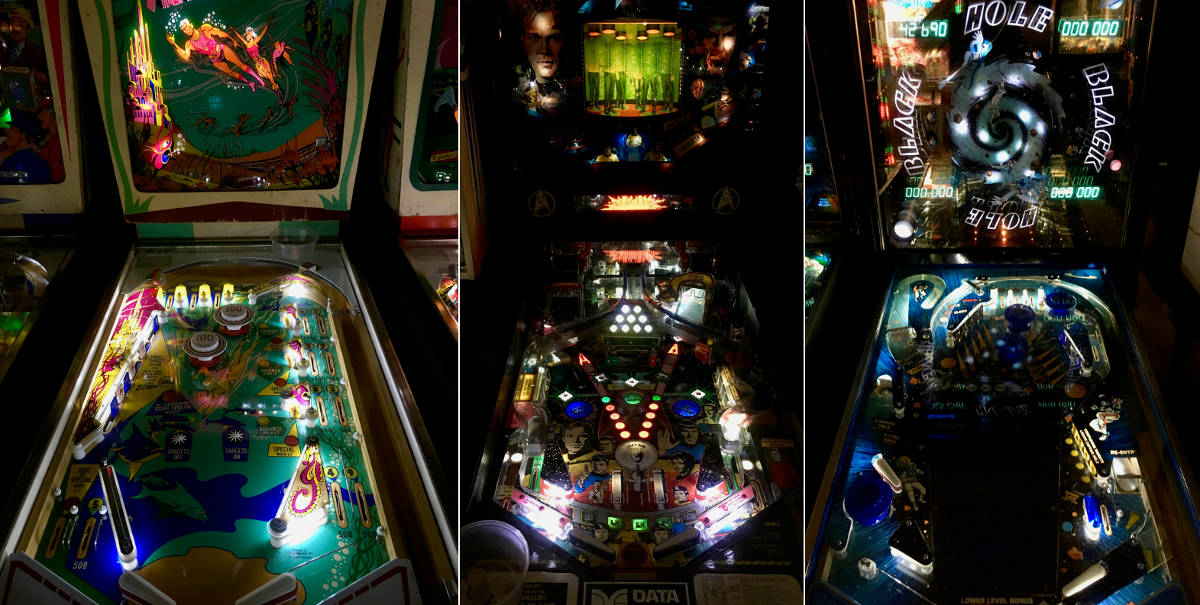 Black Hole (right) was my favorite of all the tables I played there (6 flippers). It doesn't really show up in the photo but there is a second smaller playfield under the dark trapezoid. When you manage to get the ball down there it lights up, revealing that it slopes away from you!
The Star Trek game was disappointing but did have a pretty neat transporter effect on the back plane.
There were at least 2 Kiss-themed tables on display, both of which were obnoxious and terrible. Kudos to the designers for really capturing the Kiss spirit.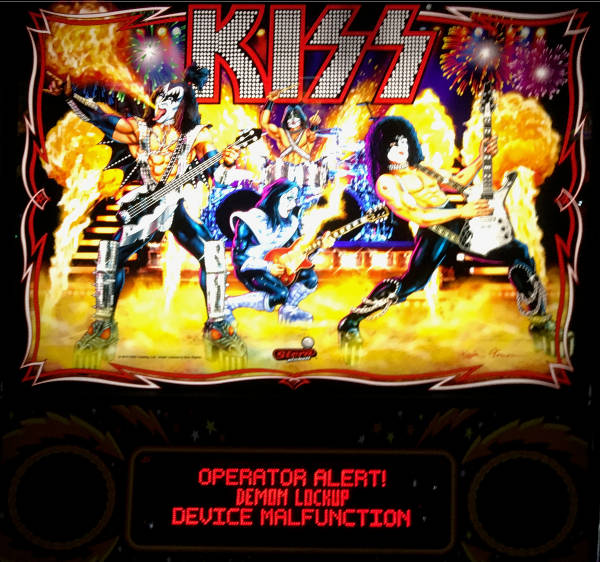 It wasn't all just pinball, there is a decent smattering of arcade machines as well, including a rare example of an actually functioning Propcycle game. I love me some Propcycle but it does have two major design flaws. Firstly, it is always broken but the worst issue is that there is no way to avoid looking like a total idiot while playing it.
The Pinball Hall of Frame doesn't even break the top 10 of ridiculous things you can waste your money on in Las Vegas - most of the games are only 25¢ or 50¢ to play and there is no admission fee.