This morning we took a rare trip to Revere Beach to check out the entries from International Sand Sculpting Festival. The big party with the judging and fireworks was last night, but the sculptures are going to be around for a few days more.
There was a lot of talent on display. I had not realized that professional sand sculpting was a thing, but apparently some of the artists do competitions like this as a full time job.
Coming late like this, we did not see the actual construction but it is apparently quite the performanceThis article from Popular Mechanics goes into some detail. I must admit to being a little disappointed that the sand used is specially bought in rather than being from the beach itself. A trick of the trade, I guess.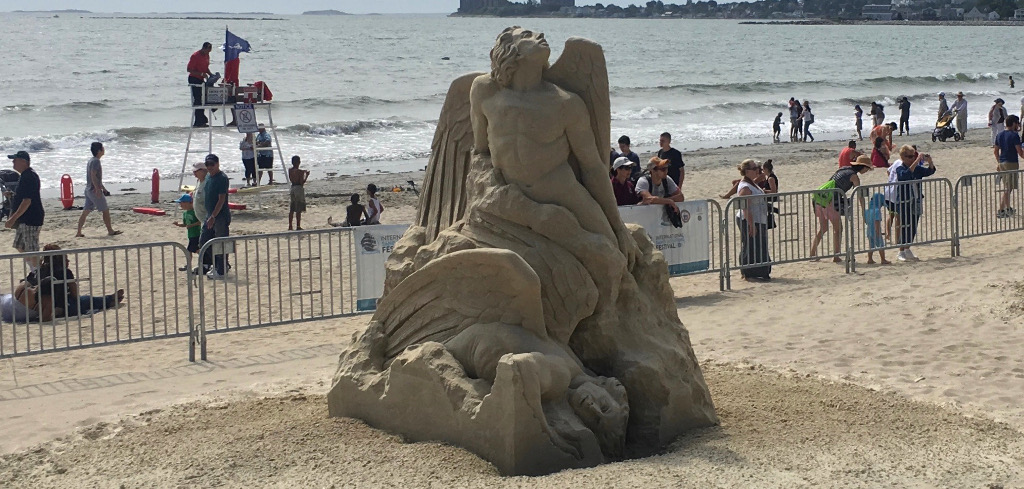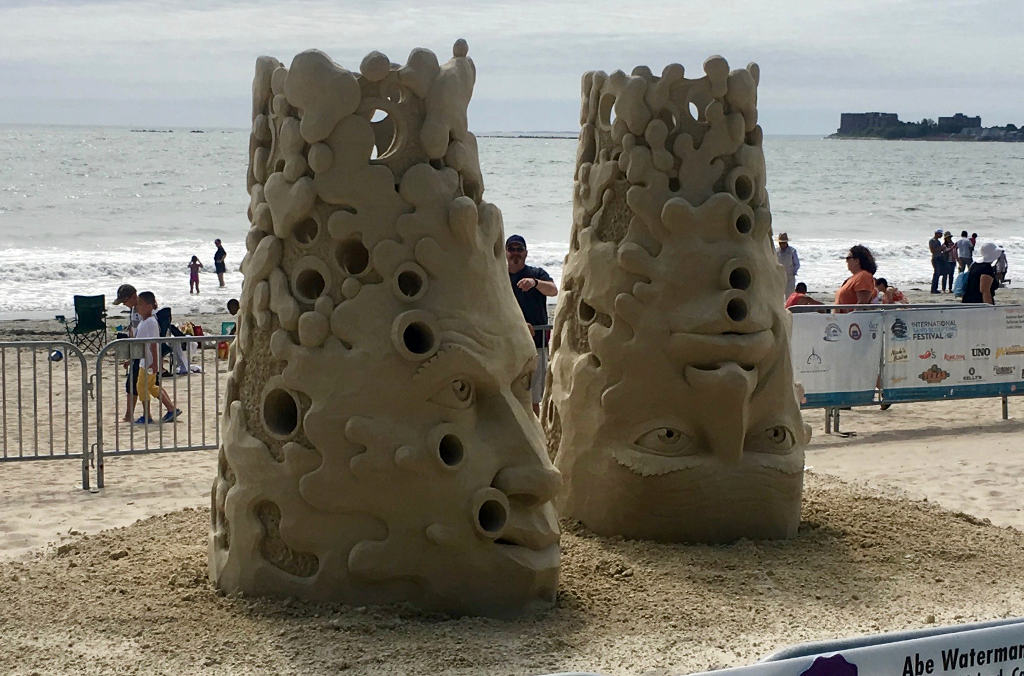 I don't know much about sand sculpture but I know what I like. The best design I saw there was this impressive H.P. Lovecraft inspired work.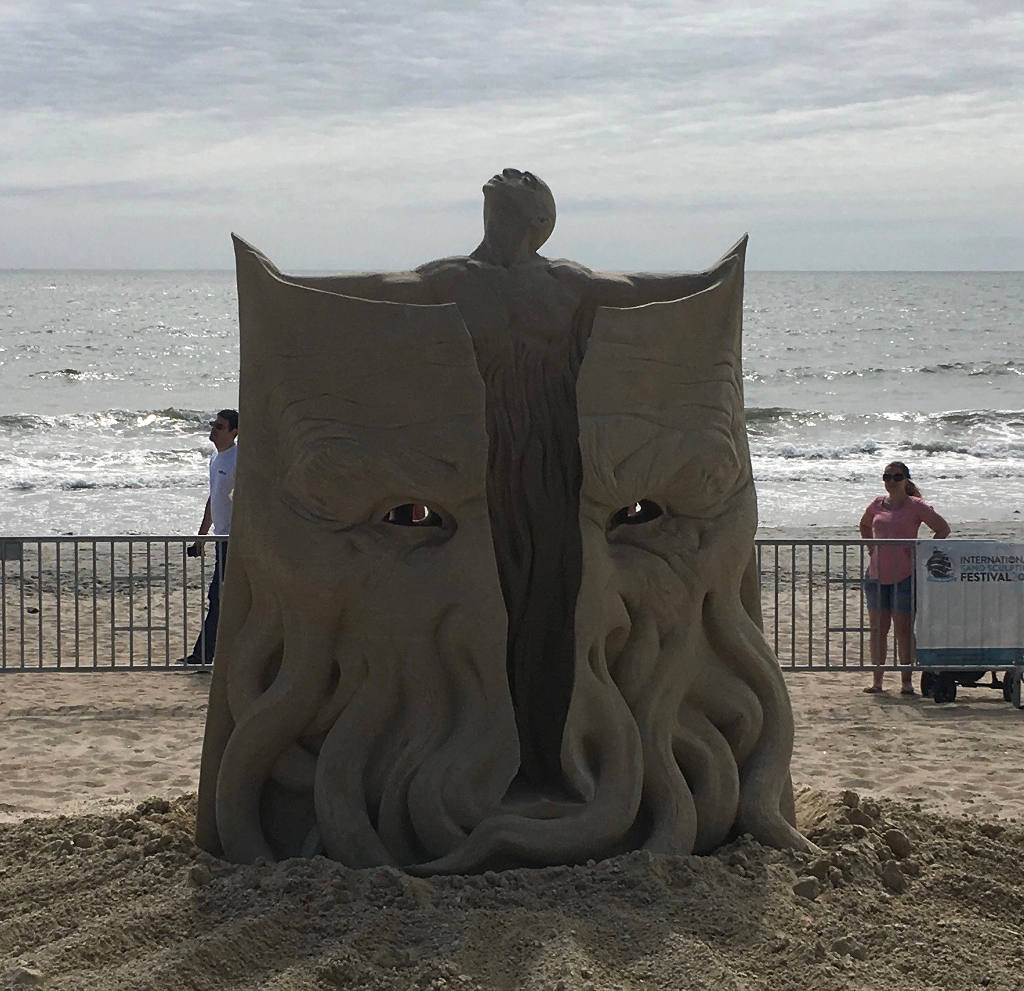 This had two different representations of Lovecraft's works sharing a silhouette and was for my money the cleverest sculpture out of bunch of very clever art.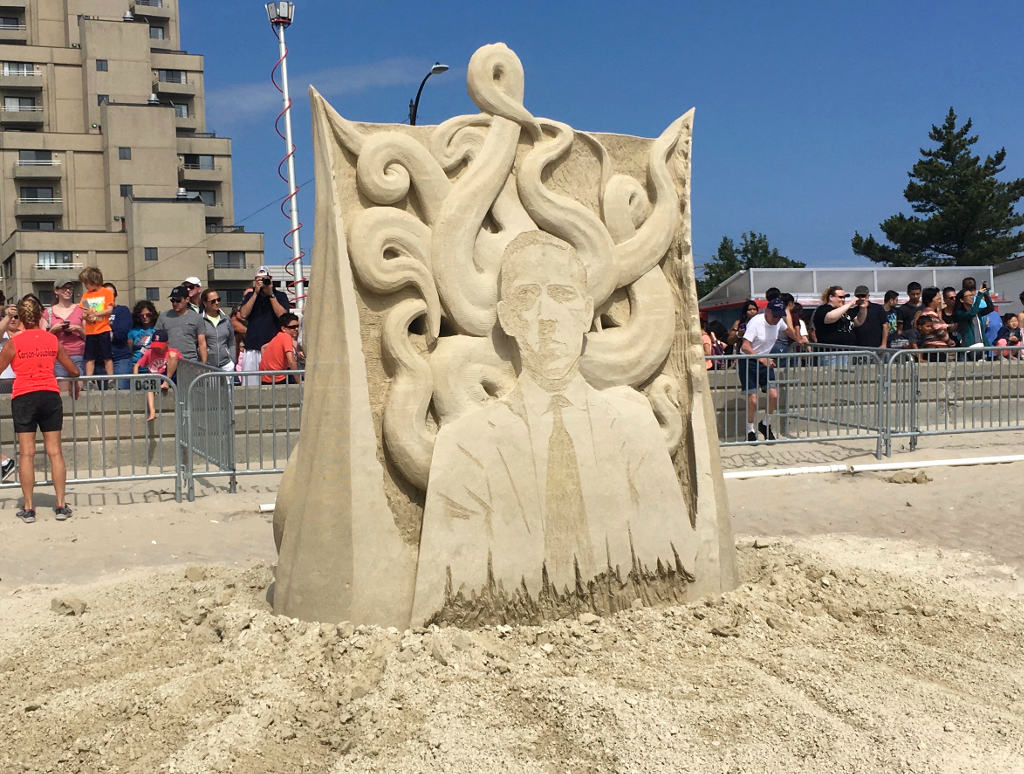 The Audience Choice award was won by this well realized but depressing life-sized elephant.