Winters in Boston are cold and snowyCurrently sitting at -1°F or -18°C at 9am on a Sunday morning so getting out of town for New Years seemed like a good idea.

They said California was the place I ought to be and they were right, it is pretty much the only place in the US that isn't covered in snow at the moment. This is Pismo Beach which I only knew as the place Bugs Bunny was always trying to get to. I can see why, it is a lovely and sort of out-of-the-way spot about 3 hours south of San Francisco that has not yet been built up. I imagine it is teeming with people in the high season but it is sleepy during what passes for wintertime in California.
Around the coast from Pismo lies Montaña de Oro State Park, a section of rocky coastal cliffs. If you are prepared to scramble down to the waters edge then you are rewarded by some of the most fantastic tide pools I have ever seen.

The ocean around California is surprisingly cold but rich in nutrients due to prevailing currents and this leads to having the most amazing rock pools I have every seen. Thousands of huge anemones that line the walls of each pool while hermit crabs bicker over shells. The tiny squid we found was dead but I caught a glimpse of an orange octopus before it disappeared beneath the weed.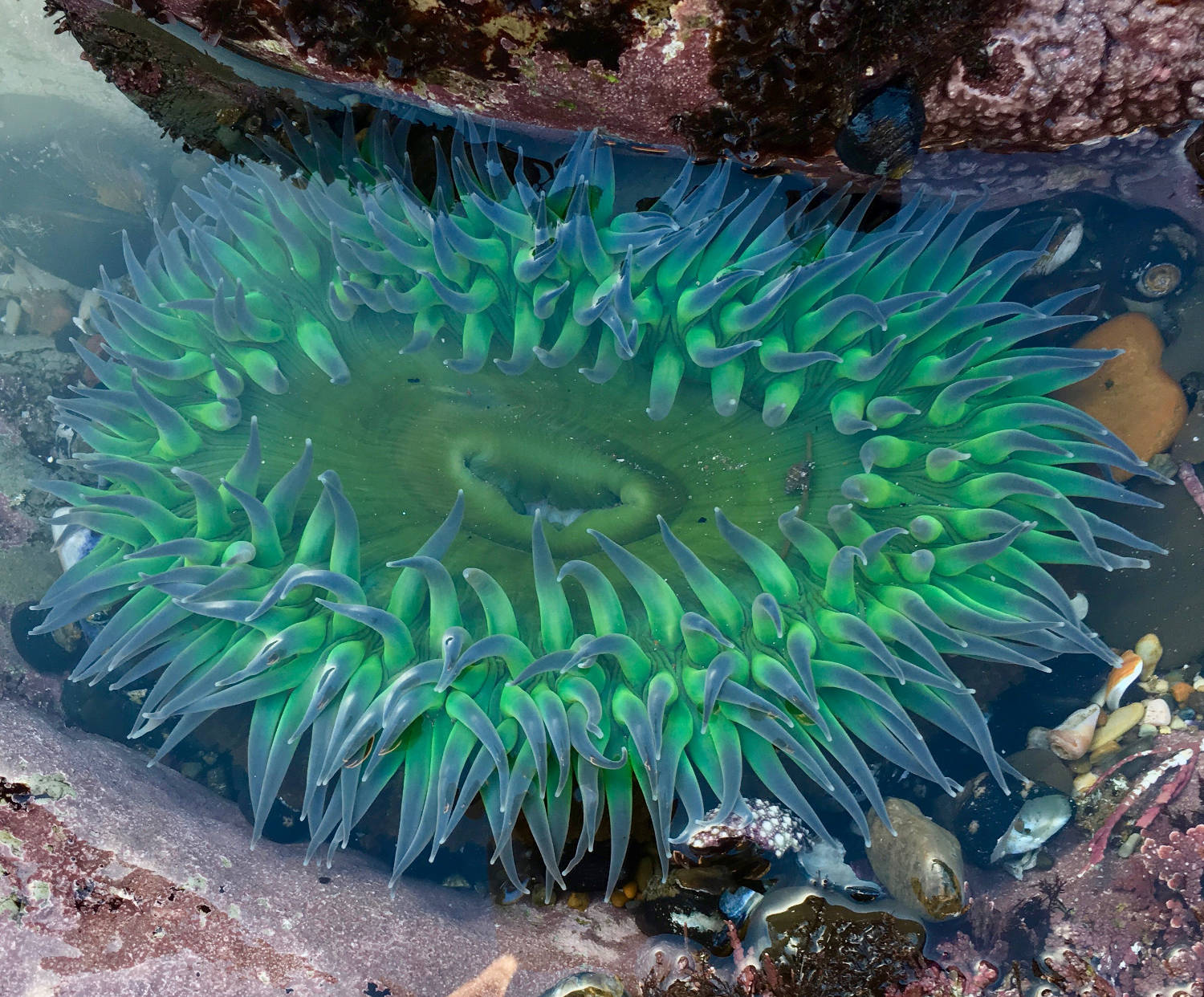 The food in California is particularly good, with plenty of fresh fruit and vegetables. Not that I ate much of those when there is great seafood and a Mexican restaurant on every street.
But all good things must come to an end and now I am back in Boston shoveling the 12 inches of snow that fell on Thursday.