Twitter gets a lot of flack for being an oft-time offensive, usually stupid, total waste of time and electricity - 3 charges for which it has no defense.
But there are bright spots. I don't know who Meghan Ball is but she has taken to LiveTweeting classic horror films as she is watching them for the first time. There is something about vicariously watching films I know well through the eyes of a first time viewer that I find fantastically entertaining.
So far she has done:
Alien
Everyone on this ship is WAY TOO GODDAMN CALM considering what the fuck is happening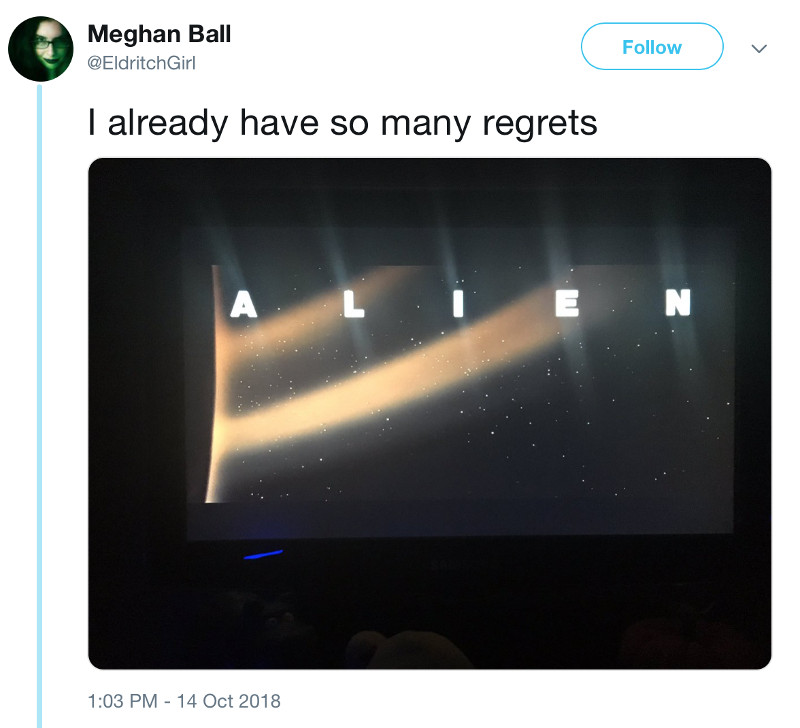 The Thing
ARE THESE MOTHERFUCKERS SHOOTING THIS MAJESTIC AWESOME DOG?!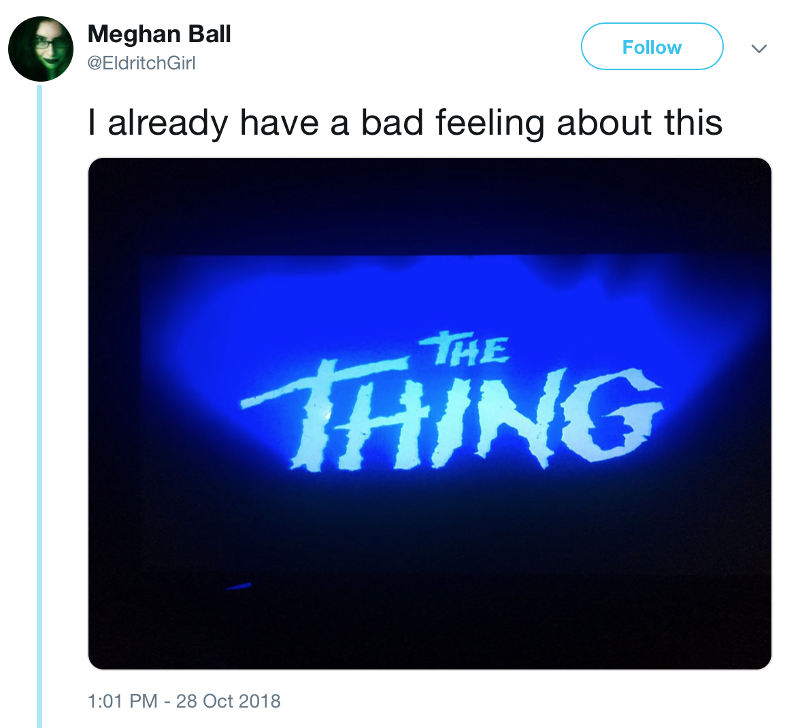 Aliens
Knife hand guy is a robot

I'm calling it

MARK MY WORDS