I hadn't been back to New Zealand for 2 years so it was high time to return for a dose of the New Zealand summer. This time was special. Since instead of bringing my girlfriend like last time, I was bringing my wifeThe same person. I've just been recently promoted to husband.
We flew into Auckland, rented a stupidly cheap car and drove immediately to Hamilton to stay with my mother for the night. The next morning we drove to my brother's beach house with a song in our hearts and a bucket of KFC in the front seat for a few days at the beach at Whangamata. Whangamata has apparently just won a "Best Beach in New Zealand" poll and it is hard to argue with the soft beaches and just-right surf. I immediately got sunburnt.
For the last 4 years I have been telling my wife that New Zealand contained no dangerous animals to worry about, so it was probably fate that she would be stung by a blue bottle jellyfish during a heroic rescue of a nephew. My brother pointed out that New Zealand's reputation as a safe country is still intact since the incident happened offshore.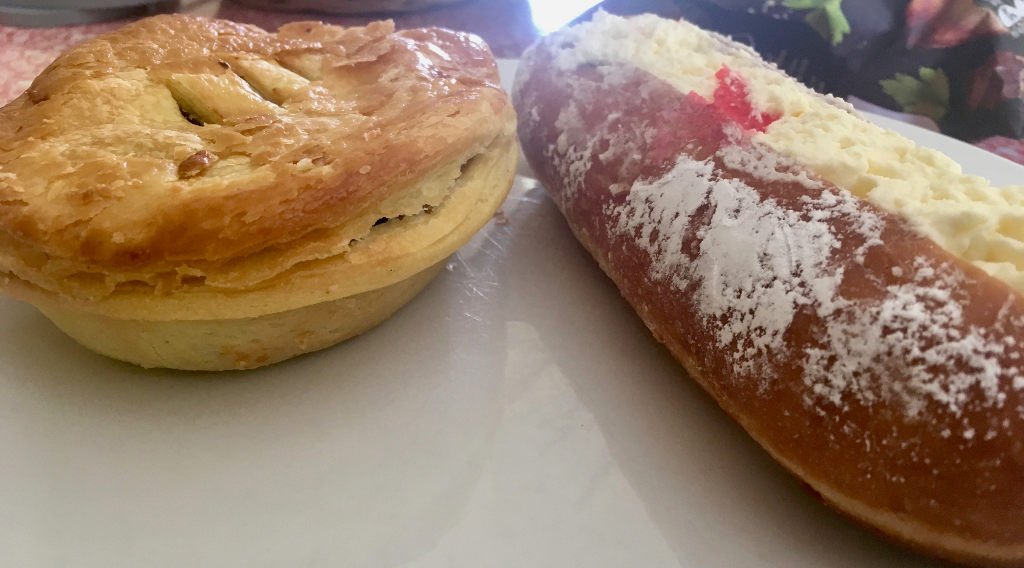 New Zealand delicacies - a steak and cheese pie, and a proper jam doughnutNext it was off to Rotorua for a couple of days, staying in a very nice cottage on a farm around the lake. Rotorua is known for its wacky tourist-baiting adventures - this time we went zip-lining through a section of native bush with a company called Canopy Tours, which I would recommend. Two guides take you through the forest by cat walk and zip-line while pointing out the bird life and giving short lectures on how the company keeps the forest free of predators. The zip-lines are the perfect blend of thrill and safety, even your not-great-at-heights author found the courage to pose for an awkward photo.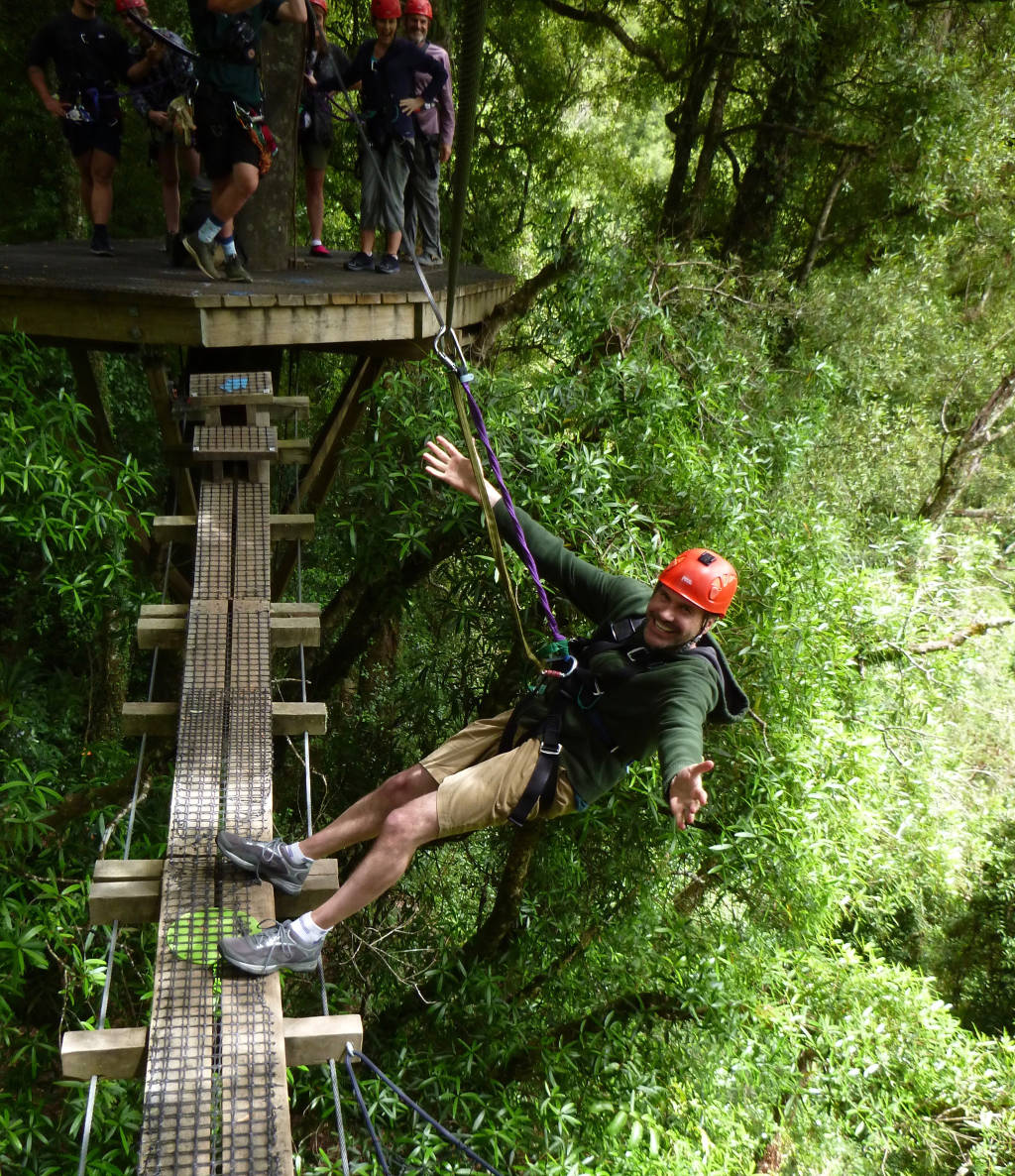 One day in Rotorua was cold and wet - the perfect conditions to visit the Polynesian Spa. There is nothing like sitting in a hot pool with rain falling on your head. By this time my sunburn was peeling pretty badly, so I could re-enact the ending of Alien3 by getting my skin really hot and then plunging into cold water - sloughing off a layer each time. I don't know why that xenomorph complained so much - it felt great.
Newly exfoliated, we travelled down to Taupo to stay at another farm cottage. Along the way we stopped at Wai-O-Tapu Thermal Wonderland to see the geyser and the bubbling mud pools.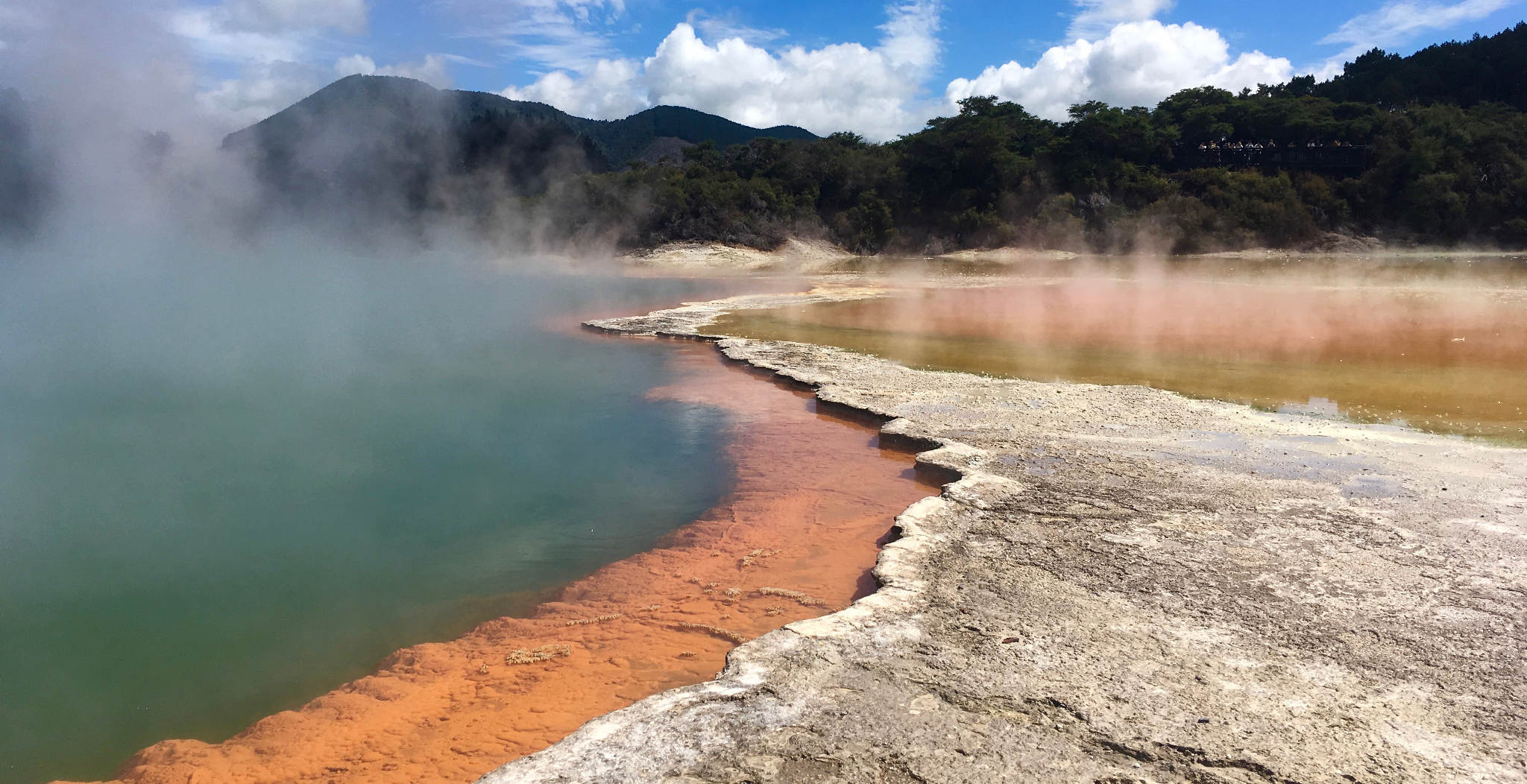 The weather was not great for our first day at Taupo either but we decided to do the Mt Tauhara track after convincing ourselves that the huge hill we could see couldn't possibly be where track went.
It turns out we were wrong and the climb was steep and squelchy. Still, we persevered and were rewarded with an amazing 360° view of the surrounding area.

The next day we met up with my family again and visited another thermal park called Craters of the Moon. Once you have seen Wai-O-Tapu, Craters of the Moon looks a little sad but the walk around the park was fun and reasonably priced.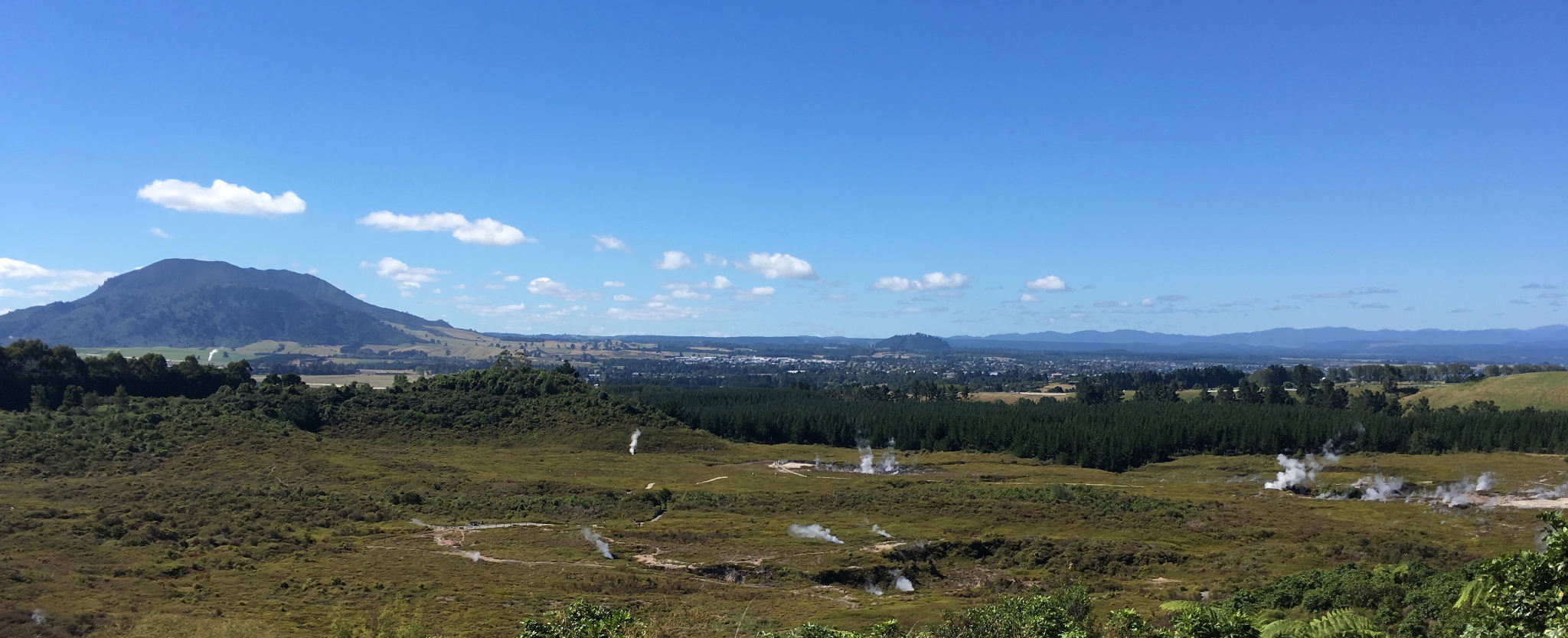 Then it was back to Auckland to see some friends at the world famousIn certain circles Asian Food Alley. There was one more treat on the way to the aitport - a drive through the newly finished Waterview Connection tunnel. It's the little things in life.
Going from mid-twenties temperatures in New Zealand back to seriously sub-zero Boston was quite a shock - now I see why the xenomorph was so angry.