July is high summer and where better to abscond to than Vermont (state motto "Almost as Nice as Canada, but not Foreign"). With July the 4th falling on a Thursday this year, taking a sneaky day off netted us a 4 day weekend, so off we went.
This time we chose the Manchester/Dorset area as our base. This is on the west side of the Green Mountains, almost into upstate New York. Most of Vermont is very picturesque but Manchester might just take the cake with rolling hills, steep valleys, and quaint buildings around every corner.
Manchester is very rich and a lot of the people wandering around were obviously there for either the country clubs or the horse-riding. But we were there for the hiking. Unlike Massachusetts, Vermont has actually mountains to climb.
Our first excursion was to the Lye Brook Falls, which turned out to be pretty spectacular if very busy. A fairly small stream drops 10s of meters over weirdly stratified rock, it almost looks man made.
The falls themselves were crowded with people but we did find some pools to go swimming in on the way down the mountain.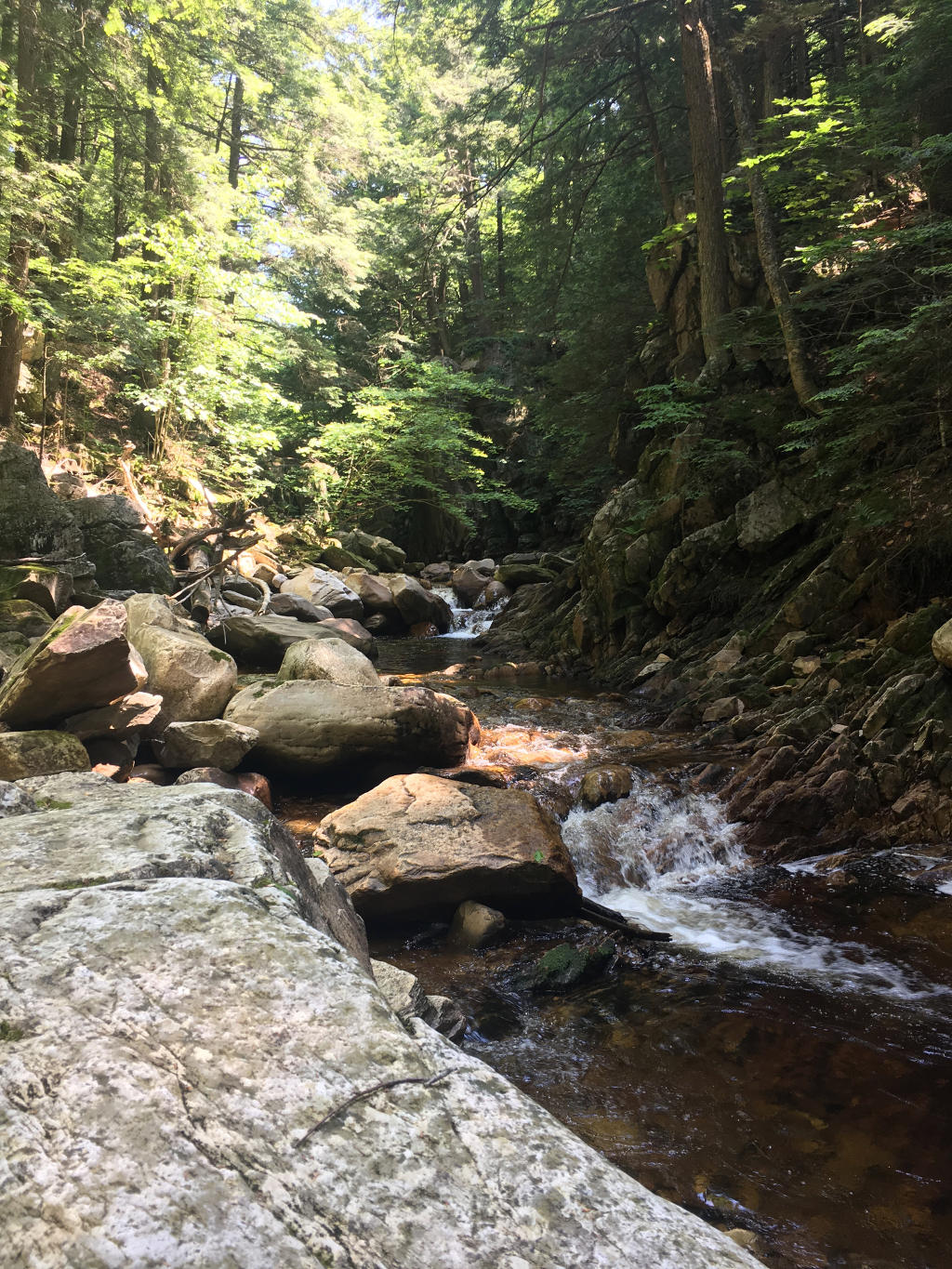 Although a satellite of Manchester, Dorset is an interesting place in its own right. Near where we stayed is an honest-to-God folly, built in 1910 by one Miss Cecelia deNottbeck for some reason.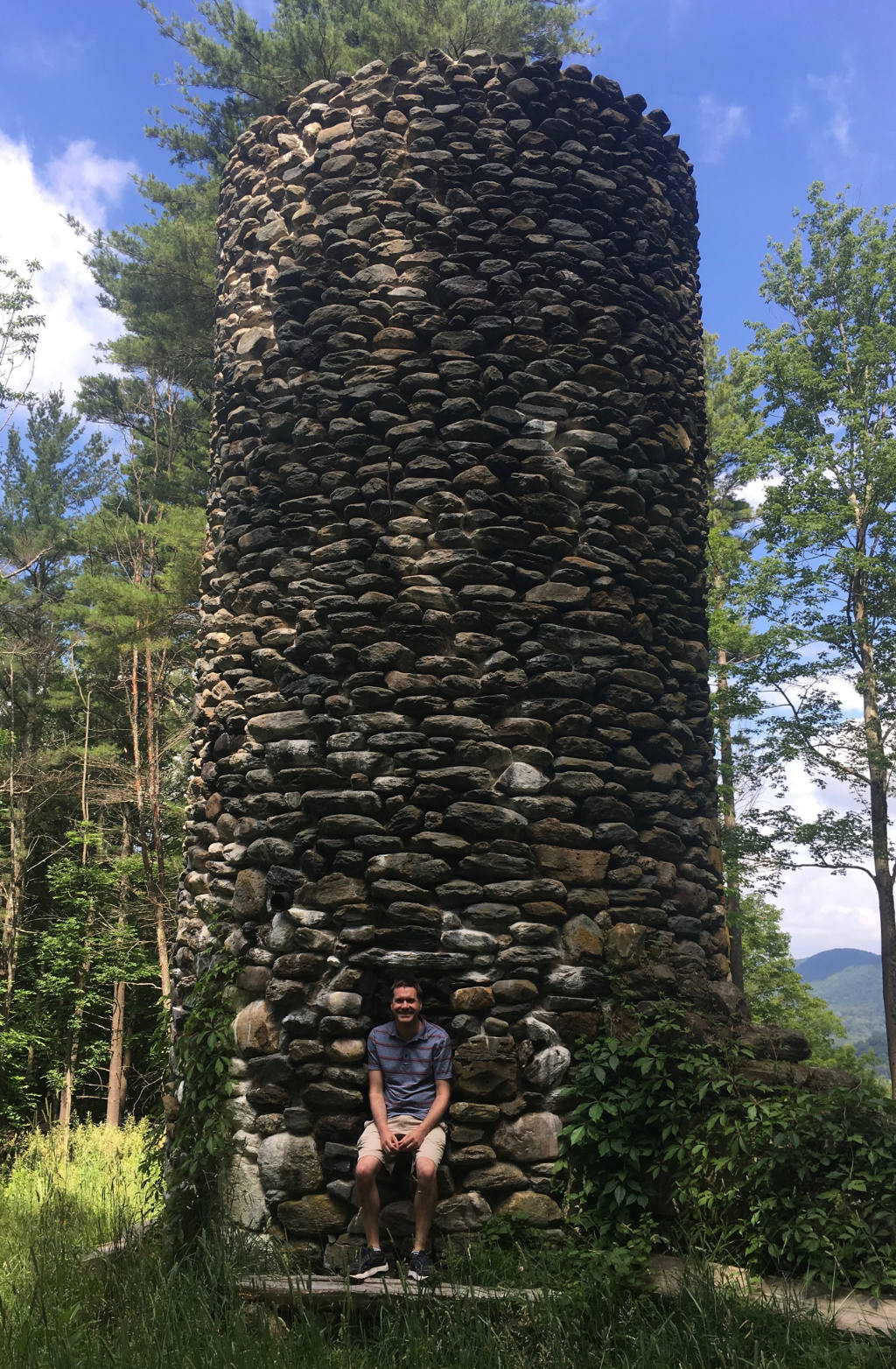 I have recently written about my delight in finding a good source of meat pies in this country; I am happy to report that I have found another! Manchester is home to Rablogan Castle of Scotland, a Scottish store that supplies proper meat pies. Unfortunately all the steak and kidney pies were gone by the time I got there but I managed to snag a good selection.