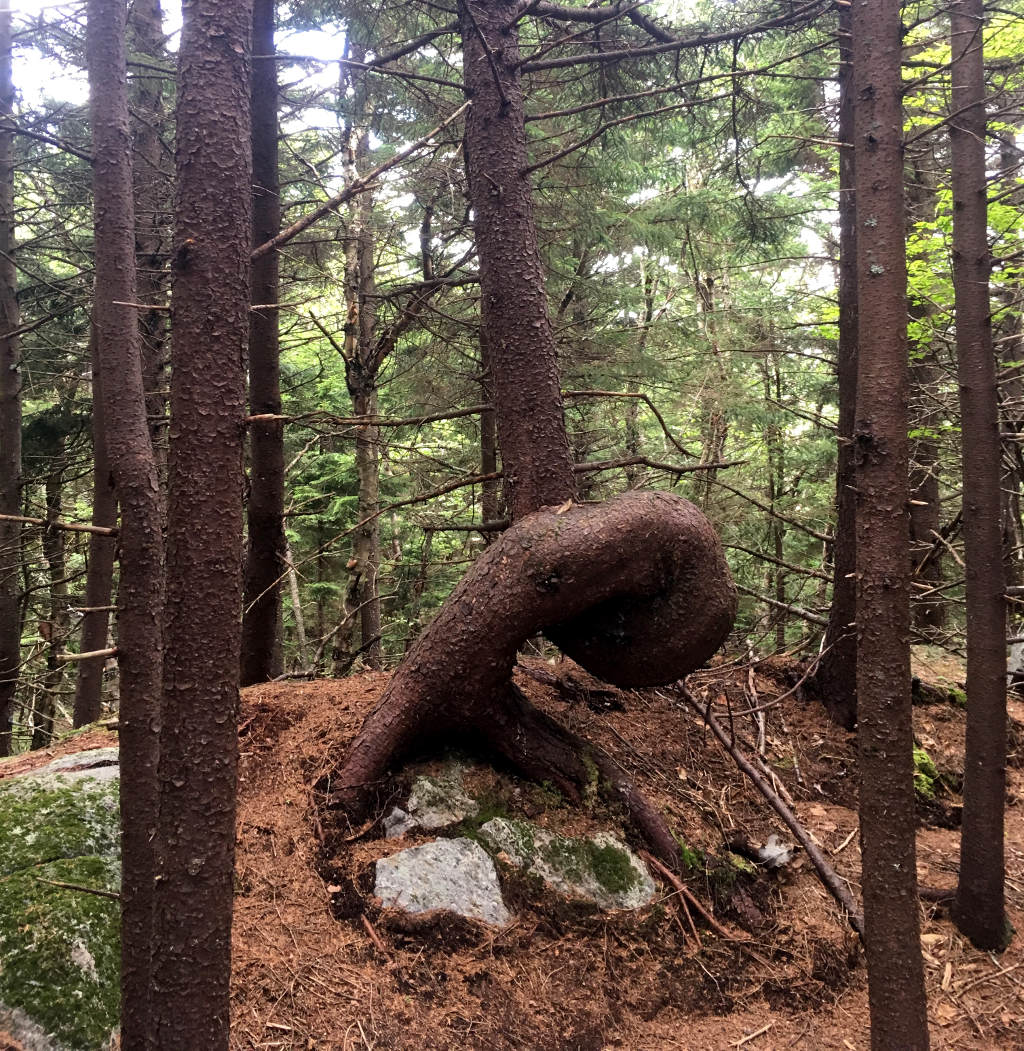 I think this tree might have had a drinking problem when it was younger. It seems to have pulled itself together eventually though.It has been 5 years since my last trip to the summit of Mount Monadnock. I've been meaning to return for pretty much the entire time since then but never managed to find the time until now. A previous attempt was thwarted by the weather (we climbed the much less impressive Mount Wachusett instead that day - in our defense it was hailing).
This time everything was perfect - the weather was holding, there were four of us going, and - best of all - I didn't have to drive.
Monadnock is a lonely mountain, there is nothing as high as it for miles around so you get a wonderful 360° view from the top. There are a number of trails that lead up the slopes, this time we took the Dublin Trail. This turned out to be a 3 mile hike that started out easy but then went straight up the side of the mountain. I think it might be a little less brutal than the trail we did last time but maybe I am fitter now.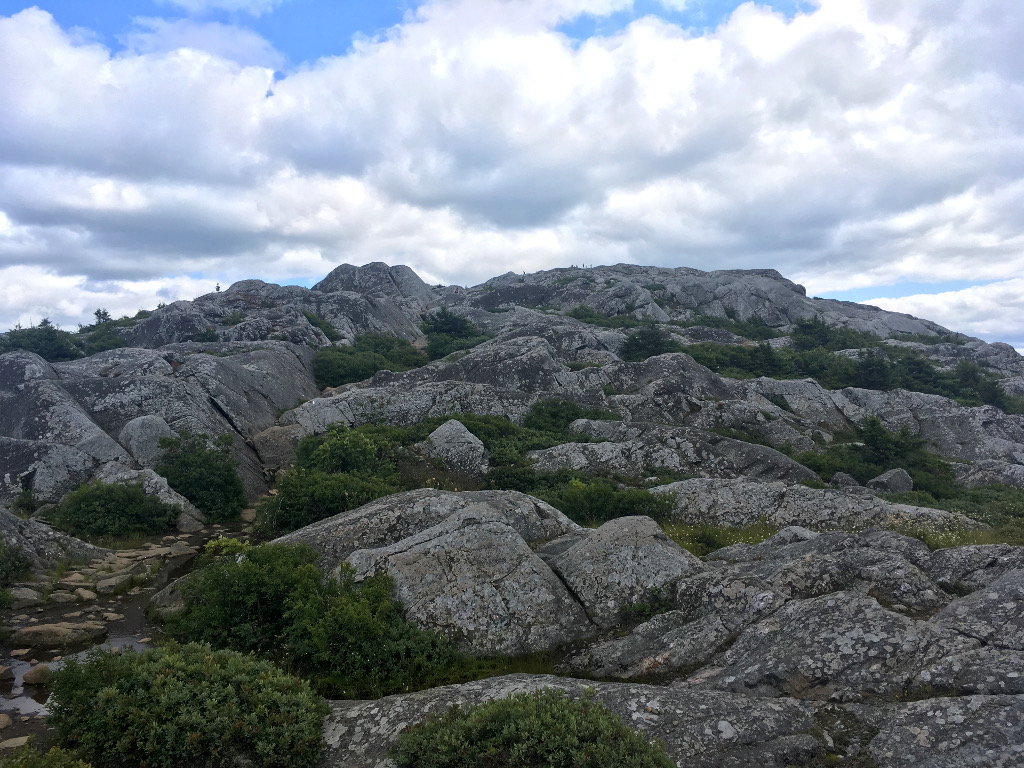 Forest soon gives way to bare rock. Local farmers burned off the original cover last century trying to drive out wolves (mission accomplished, I guess) but the forest has never grown back. This gives the top of the mountain an unearthly look that makes for a striking contrast to the normal New England forests.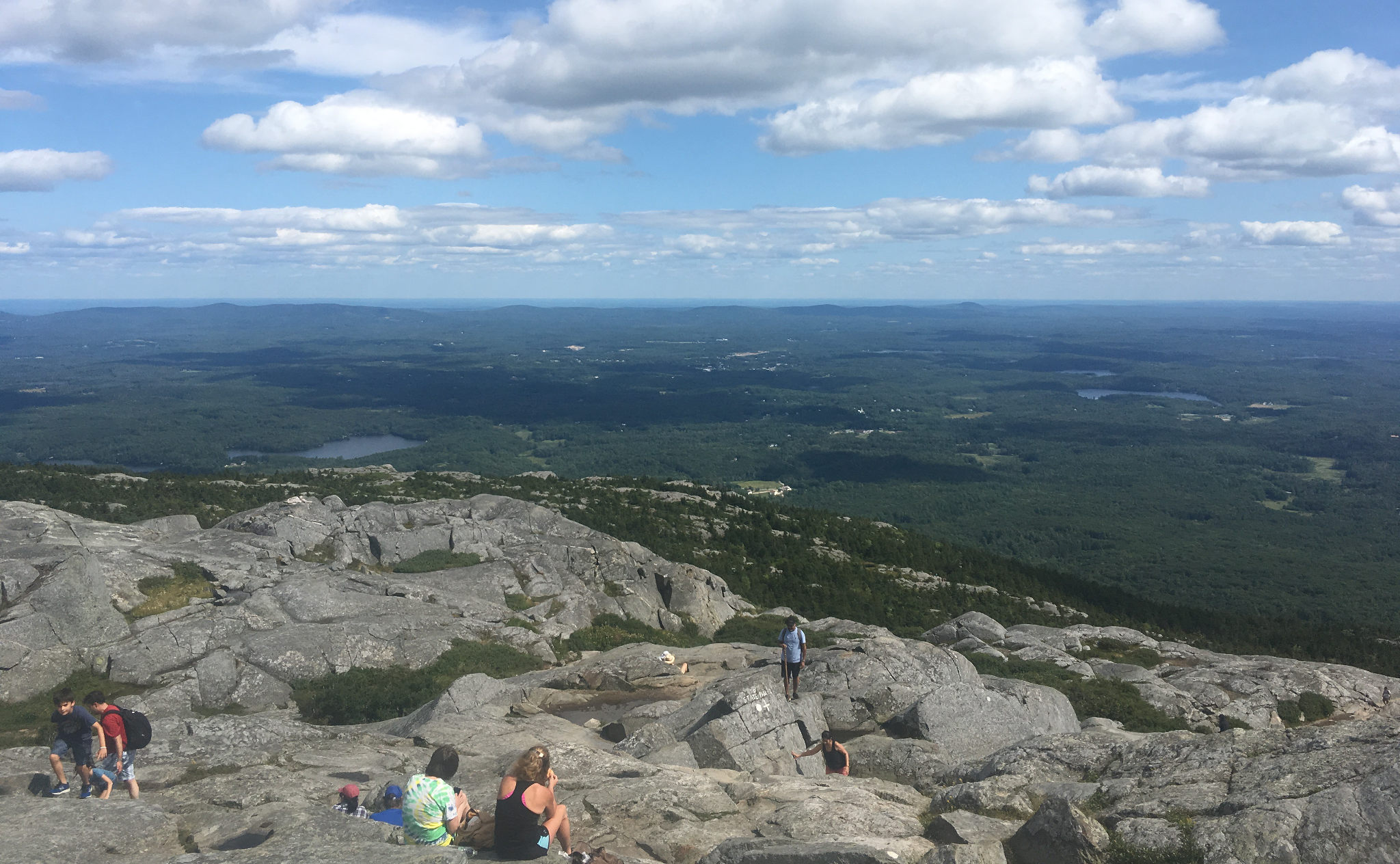 The weather remained mostly clear as we reached the top. Monadnock is one of the most trafficked mountains in the USA, so I wasn't surprised to see a lot of people milling around at the top. Luckily there is enough space for everyone to sit and enjoy the view.
What did surprise me was the view of Boston on the horizon - Wikipedia reckons the distance as 100km or 62miles. The weather was very clear and we could clearly see the taller buildings in the haze.