I have not been blogging much lately. There is no particular reason; I just haven't had much to write about. But if there were a reason it would be because I have spentSome would say wasted a lot of time playing two particular games on my iPad.
I am pretty strict about what I play on my iPad. I hate advertising, micro-transactions, and games with huge downloads. Both these games are free (or nearly so) and are tiny. I recommend them both.
DATA WING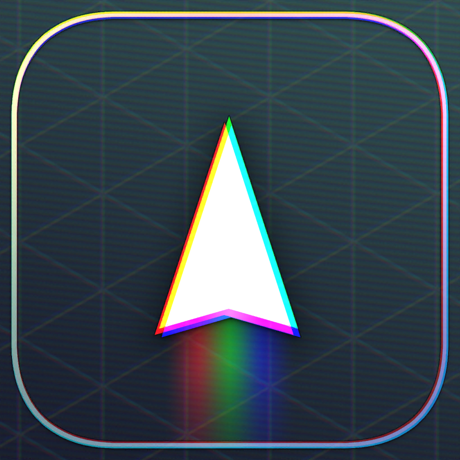 DATA WING
App StoreA quick but quite challenging arcade racer type thingy where you play a small craft transporting data around a computer for an insane CPU who gives you increasingly unhinged orders. The plot is just an excuse to zip around twisty courses at the highest speeds accompanied by the ever-present ambient synthwave music.

I really enjoyed the little gameplay touches and the simple but perfect control system. Having your little craft gain a massive boost by continually skimming the outside of a large curve is immensely satisfying.
The best part of DATA WING is the cost - completely free.
The Battle of Polytopia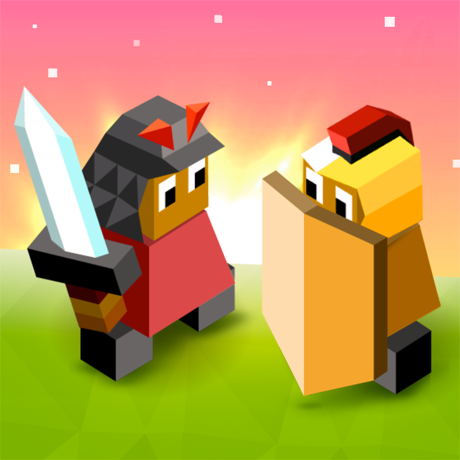 The Battle for Polytopia
App StoreI love the Civilization series of games. Actually I really only like the first half of a game of Civilization; I find that the game really gets bogged down when it reaches the modern era. Plus I can't really spend 8+ hours on a single game any more.
Enter The Battle for Polytopia, which plays like a stripped down game of Civ II. So stripped down in fact that you can comfortably complete a game in under an hour.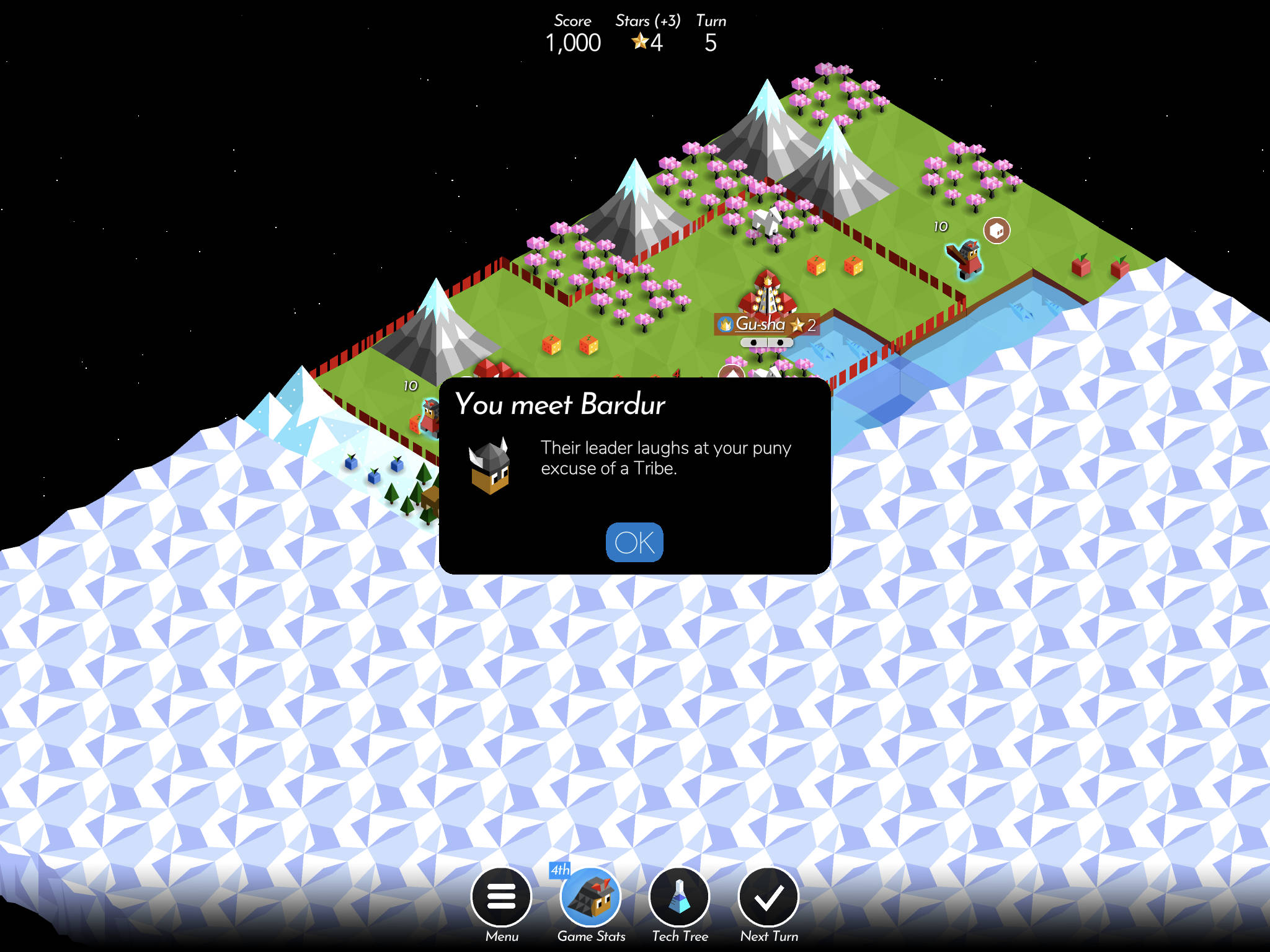 Starting with a single small city, a warrior, and an almost completely blank map, it is your job to guide your tribe to complete domination. You need to balance technological and military concerns as you grow your economy by founding cities and exploiting nearby resources.
Don't have enough resources nearby? Maybe one of the neighboring tribes would be happier once liberated from their cruel leader and safely under your benevolent rule. Their horsemen are no match for your knights and in another turn you will have discovered how to make sailing vessels. Wait, where did those archers come from?
You know the drill.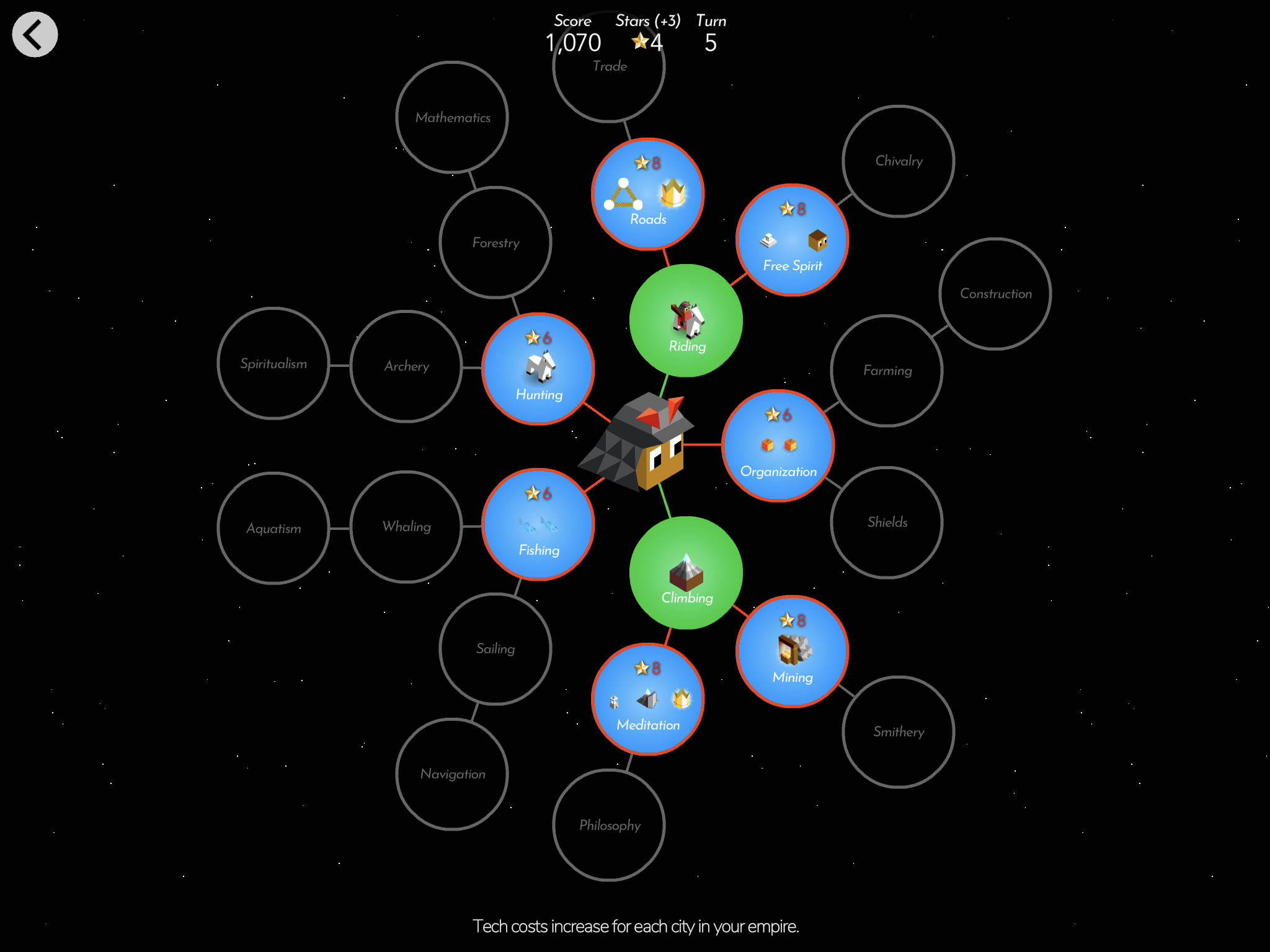 The Battle of Polytopia is not completely free. You have a choice of four tribes with slightly different starting conditions but you can purchase others if you please. Purchasing a tribe also grants you access to online multiplayer, something I have not yet tried. Playing against the generally pretty smart AI is hard enough.