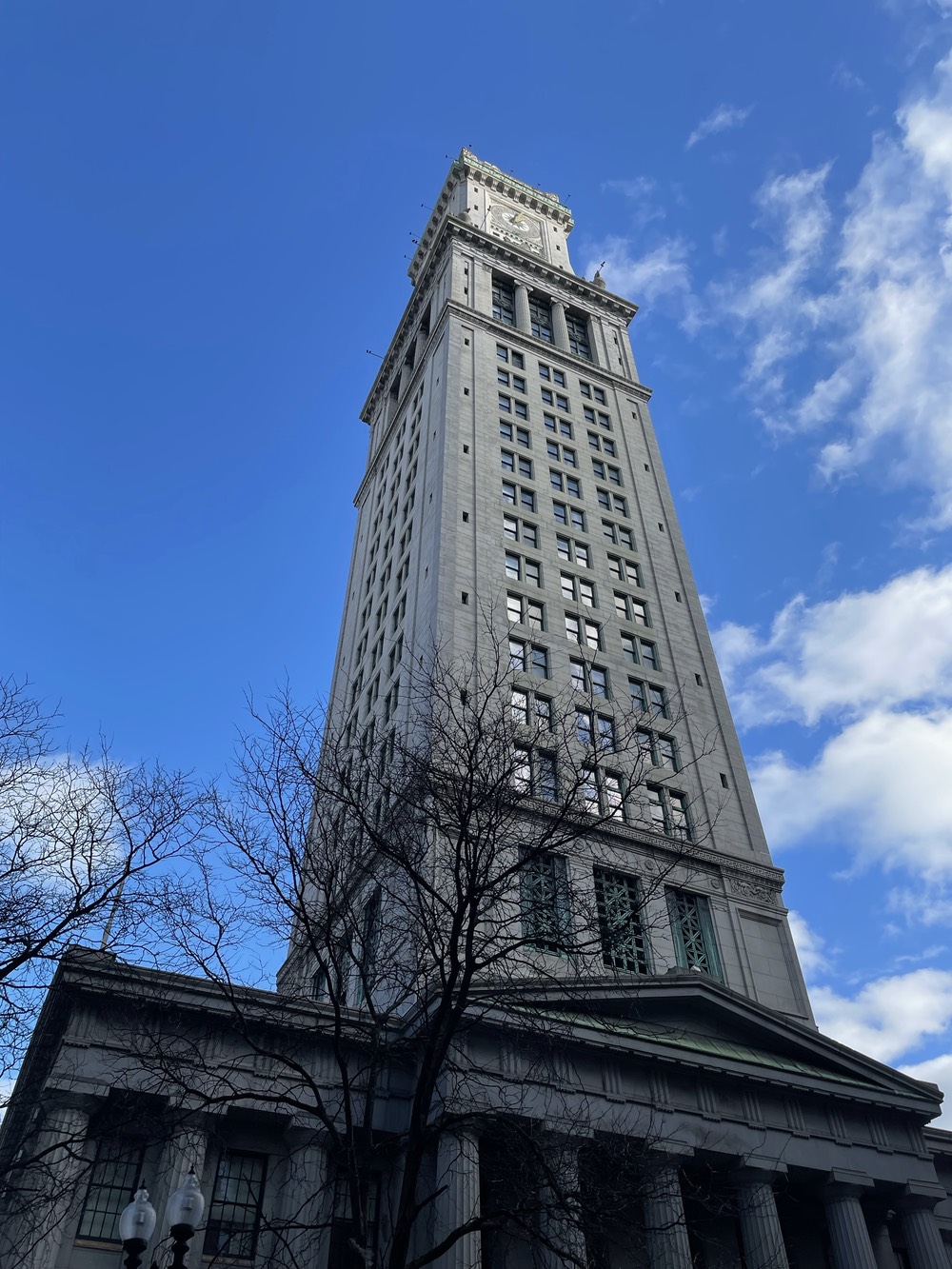 Although outclassed by later buildings, the Custom House Tower is one of my favorite parts of the Boston skyline. Originally used by the US Customs Service, the building is now filled with swanky timeshare apartments. But you can still access the viewing platform so long as you are prepared to book several weeks in advance.
I have nothing really to say except I took some nice pictures.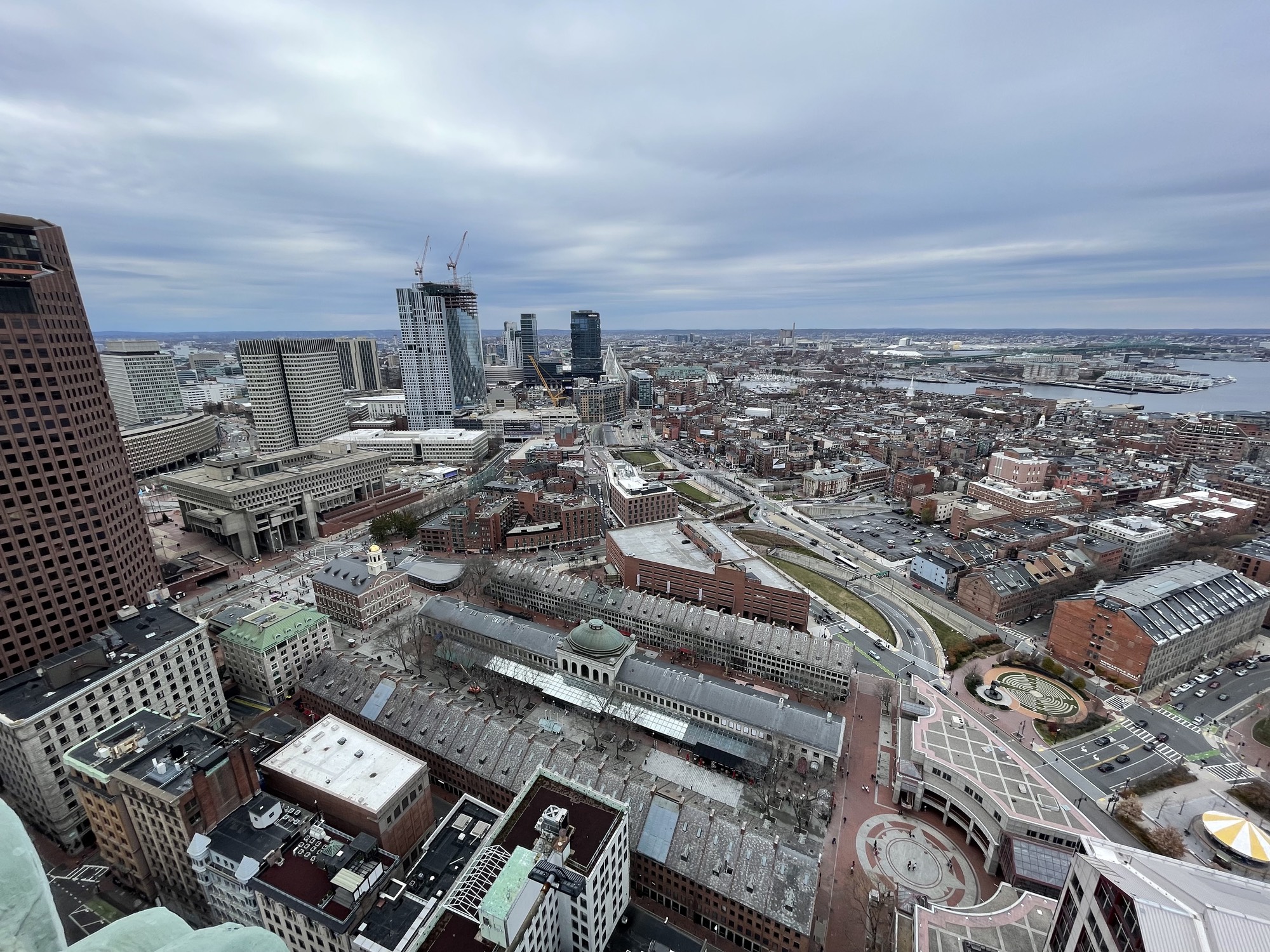 I was a little disappointed not to get a close up view of the clock but the viewing platform is actually above it. Nevertheless, I can recommend the view, even on a not-so-nice afternoon.