The weather has been a little cooler this week, but the evenings are still fine for jogging. This week I decided to visit another of Auckland's volcanic cones - Mt Saint John.

This panorama was taking looking East(ish) over Epsom and Remuera. The hill on the left is Mt Hobson. Towards the right is Cornwall Park topped with the monument on One Tree Hill. Off in the distance about a third of away across the image you can see Mt Wellington (about 6km away)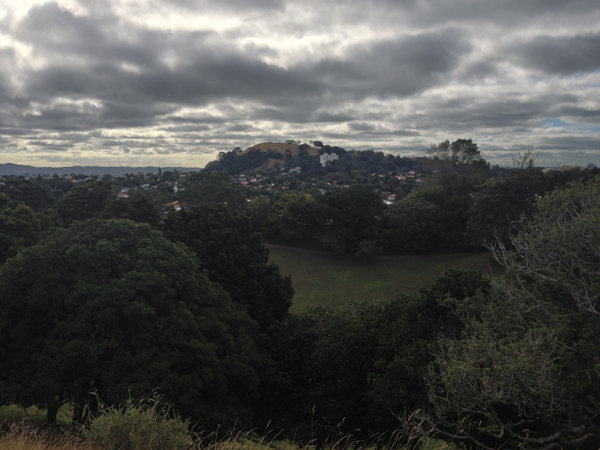 This is Mt Eden, as seen from much the same spot. In the foreground you can see the size of the crater. Mt Saint John is not one of the premier volcanoes around the city but its eruption is responsible for the lava field that eventually forms Meola reef several kilometres away so it must have been a big deal back in the day. I rate it a solid 7 out of 10 Wilberforces on the Volcanic Cone Appreciation Scale.