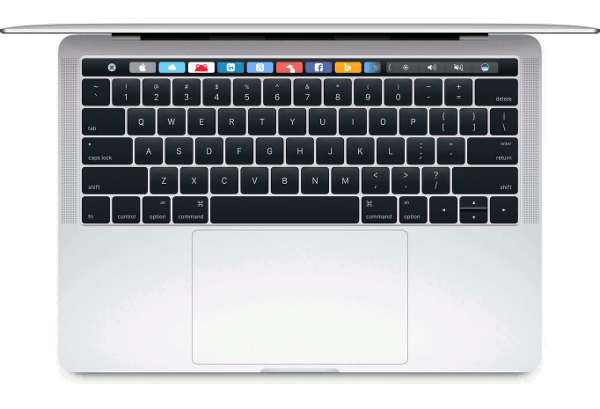 Just look at this heap of junkSo Apple announced the new MacBook last week. It has a fancy new Touch Bar instead of the function keys, and the world has lined up to bash Apple as losing its tech edge. Who am I to disagree?
Friends, fanboys, and tech reporters, lend me your eyes - I come to dis the MacBook, not to praise it. The ballyhoo'd Touch Bar is upon us and it is obviously a snare and a delusion. How I weep for my precious function keys.

I will not mention that keyboards suck for anything other than text entry and the function keys have outlived their usefulness in this age of software design. Let us skip over the fact that macOSX has, for several years, hidden the function keys behind the world's most awkward keyboard chord and no-one cared.
Most software doesn't even bother to assign actions to the function keys but it was still a comfort to see them there, just out of easy reach. Now software has to go to the trouble of adding a few dozen lines of code to display context-sensitive, useful functionality - utter madness!
Let us consider that most useful of keys - "esc". We all push it 4000 times a day and now it is gone - replaced only by a slightly larger virtual button in exactly the same place.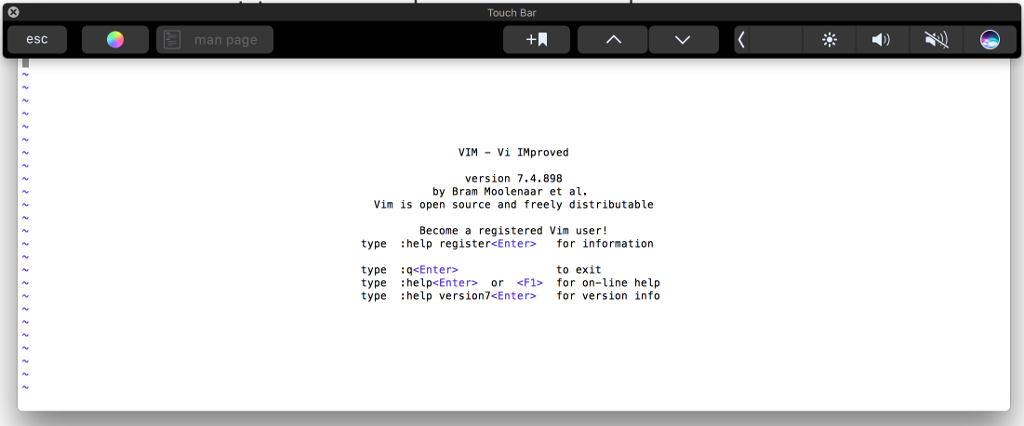 How ever will we maintain our 18000 lines of code per day average in vi now? The situation is intolerable.

Let us now speak disparagingly of the new Mac's 4 USB3-style thunderbolt ports. Gone is the wonderful HDMI port that enabled you to display several screen modes, none of which matched the native display. Gone is the mag-safe charging port - a design so great that Apple produced two incompatible versons. Gone is the fantastically useful SD Slot enabled the people who still use discrete cameras to occasionally transfer photos.
All replaced by what? 4 high speed, interchangeable ports that can drive monitors (5K monitors, who has those?) and hard drives, and allows for standard power supplies. In order to connect your old devices you need to buy a $15 dongle. Will somebody stop this insanity?
All these changes and all you get for your money is an extremely fast laptop that is half a pound lighter, slimmer, contains a better keyboard and a much bigger touch pad than the previous model. Personally I think we are right to complain and I think I speak for all of us in condemning Apple. I am throwing out my 3 year old MacBook and will be buying a Inspiron forthwith.
---
UPDATE: Nov 18th, 2016. This got posted to Hacker News and generated some good comments. If you a curious, you can see what a modest Hacker News bandwidth spike looks like.